Honeymoons are meant to be a dreamy, sex-filled celebration of newly minted nuptials. But for the newlyweds at the center of the upcoming horror-thriller
Honeymoon
, their getaway quickly turns into a nightmare as something evil begins to change them. As you can see from Magnet's trailer above, Harry Treadaway and Rose Leslie star as the plagued pair, while the movie itself seems to offer serious chills and scares.
Scottish ingénue
Rose Leslie
broke through on British television in 2010 with a recurring role on the critically celebrated mini-series
Downton Abbey
, playing a maid with secretarial ambitions. But to
Game of Thrones
fans, Leslie will always be Ygritte.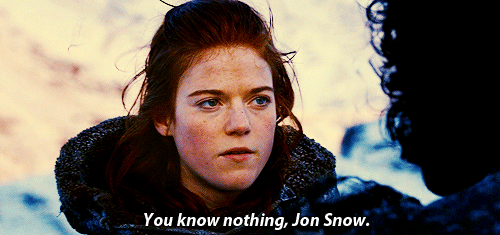 With Ygritte's arc regrettably ended, Leslie is looking to movies for her career's next step. And it seems she's made a solid choice with this thriller that's been gaining buzz--some of its featured in pull quotes above--from the festival circuit.
Honeymoon
made its world premiere last March at South by Southwest, then hit the Tribeca Film Festival before leaping to festivals in the UK, Germany, France and Switzerland. This fall,
Honeymoon
will make its theatrical debut in the US.
But there's good news for those eager for more from this promising pic. Magnet has also released a first clip, which you can watch below:
While the trailer up top teases that something has happened to new wife Bea, she doesn't seem too disturbed by it. Though her husband Paul is certainly shaken. The first clip gives us a deeper look into this dynamic, while the film's first poster hints at what happened that night. Is it just me, or does this poster pull heavily from
Evil Dead
's established iconography?
Honeymoon
marks the directorial debut of Leigh Janiak, who has began an assistant to producers Patrick Baker and Kevin Misher on films like
Fighting, Mirror Mirror
and
Playing For Keeps
. Janiak co-wrote the screenplay for
Honeymoon
with Phil Graziadei. Apparently, the script was pretty compelling stuff as it attracted not only the on-the-rise Rose Leslie, but also Harry Treadway, who is now causing mayhem on Showtime's horror series
Penny Dreadful
.
Honeymoon
opens in the US on September 12th.