Halo By Spielberg Rumors Debunked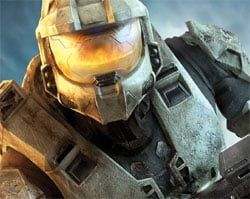 Late last week there was a little excitement over the possible reinvigoration of Halo, the long awaited but permanently stalled movie adaptation of the popular Xbox game franchise. IESB claimed that Steven Spielberg was in negotiations to pick up where Peter Jackson left off, with plans to make the Halo movie happen. Consider that debunked, mostly.
The boys over in Cinema Blend's games section found this story on Kotaku in which Microsoft, the company which owns the rights to Halo, goes on the record about the rumors. Microsoft's rather plainly stated stance is, "the Halo feature film remains on hold." Instead, the company says their focus will be on making more games. Hopefully games less awful than Halo Wars.
That doesn't necessarily mean the original rumor was entirely wrong. Spielberg really could be interested in making Halo. Unfortunately, Microsoft isn't. Halo: The Movie is still dead.
Your Daily Blend of Entertainment News
Thank you for signing up to CinemaBlend. You will receive a verification email shortly.
There was a problem. Please refresh the page and try again.