Exclusive Video Interview: Ben Barnes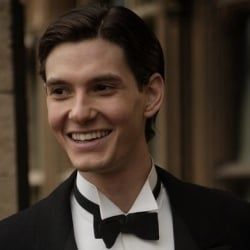 This time last year Ben Barnes was galloping around on a horse, wielding a sword, and saving the Pevensie children from doom as Prince Caspian, the title character of the second Chronicles of Narnia movie. That movie was a hit but not a giant one, at least not giant enough for Barnes not to have time to do movies like Easy Virtue in which he plays the son of an aristocratic English family in the 1920s who shocks everyone by marrying an impetuous, glamorous American widow (Jessica Biel).
Barnes told me in our interview that he took it upon himself to make Biel, the only American on set, feel welcome in his home country of England. In fact, the two of them had so little time to get used to playing a married couple that the bonding process happened fairly fast. Check out my interview with him below. Easy Virtue opened in New York and Los Angeles on Friday.
Staff Writer at CinemaBlend
Your Daily Blend of Entertainment News
Thank you for signing up to CinemaBlend. You will receive a verification email shortly.
There was a problem. Please refresh the page and try again.