Upcoming Horror Movies: All The Scary Movies Coming Out In 2023 And Beyond
Here's what horror movies are creeping up next.
Attention horror fans, we're walking through the terrifying but exhilarating revival of the genre at the moment. Supernatural ghost stories, fake blood, gore and jump scares are welcome all year round and, thankfully, there are a bunch of chilling horror movies planned to come our way within the next few years. Whether it's the return of popular franchises like Saw and The Exorcist or original scares from new filmmakers, there are a ton of upcoming horror movies to get ready for.
We have a solid line up of horror titles confirmed to be available to enter our eyeballs throughout 2023 and beyond, with more to come that has yet to land a specific release date on the calendar, as well. While we wait to see if any of these titles find a spot on our list of the best horror movies of all time, check the upcoming scary movies out, here:
The Nun II - September 8, 2023
2018's The Nun is getting a sequel in 2023, from The Conjuring: The Devil Made Me Do It director Michael Chaves, with a script by Malignant and M3GAN's Akela Cooper. The movie will see the return of Taissa Farmiga as Sister Irene, Bonnie Aarons as The Nun and Storm Reid as a newcomer in the cast. The Nun 2 is hitting theaters this fall, and will reportedly take place in 1956 France, when a priest is murdered and Sister Irene once again must face a demonic force.
It Lives Inside - September 22, 2023
After first premiering at the 2023 South by Southwest film festival earlier this year to rave reviews, It Lives Inside is headed to theaters just in time for spooky season. The movie follows Sam, an Indian American teen, who rejects her own cultural identity. In a falling out with her childhood friend, who is also Indian, and has contributed to estranging herself more from her identity by mysteriously and tightly carrying around an empty mason jar, she breaks it and a demonic spirit known as Pishach is unleashed.
No One Will Save You - September 22, 2023
Brian Duffield, the writer behind underrated (but very good) genre films as of late like Underwater, Spontaneous and Love and Monsters returns to horror with No One Will Save You. The movie coming to those with a Hulu subscription this September is about a young woman named Brynn (played by Kaitlyn Dever) who must battle an alien who has made its way into the home she barely leaves.
Saw X - September 29, 2023
While details are very thin on this project, Lionsgate has announced that a tenth Saw film has also been slated for October 2023. Kevin Greutert, who previously directed Saw VI and Saw 3D, along with serving as the editor on numerous installments of the franchise, will helm this movie. Tobin Bell is also set to return after memorably playing Jigsaw throughout the franchise. The trailer has been released, and it's leaving us with questions.
Pet Sematary: Bloodlines - October 6, 2023
Stephen King's 1983 horror novel has once again inspired a new movie coming to Paramount+ this fall. Pet Sematary: Bloodlines will be a prequel to the 2019 adaptation of the story. Set in 1969, the movie follows a young Jud Crandall as he finds a local cemetery where everything that dies can be alive again. The movie stars Jackson White, Pam Grier, Henry Thomas and David Duchovny and is written and directed by Sierra Burgess is a Loser's Lindsey Beer.
The Exorcist: Believer - October 6, 2023
David Gordon Green, Universal and Blumhouse Productions are teaming up again after the Halloween trilogy to return to the famed Exorcist movies. Much like Halloween, the Exorcist reboot will serve as a direct sequel to the original 1973 movie. It will star Ellen Burstyn once again, along with Hamilton's Leslie Odom Jr., and will reportedly be the first act of another horror trilogy and is heading to theaters just in time for Halloween festivities. You can check out The Exorcist: Believer trailer ahead of its release.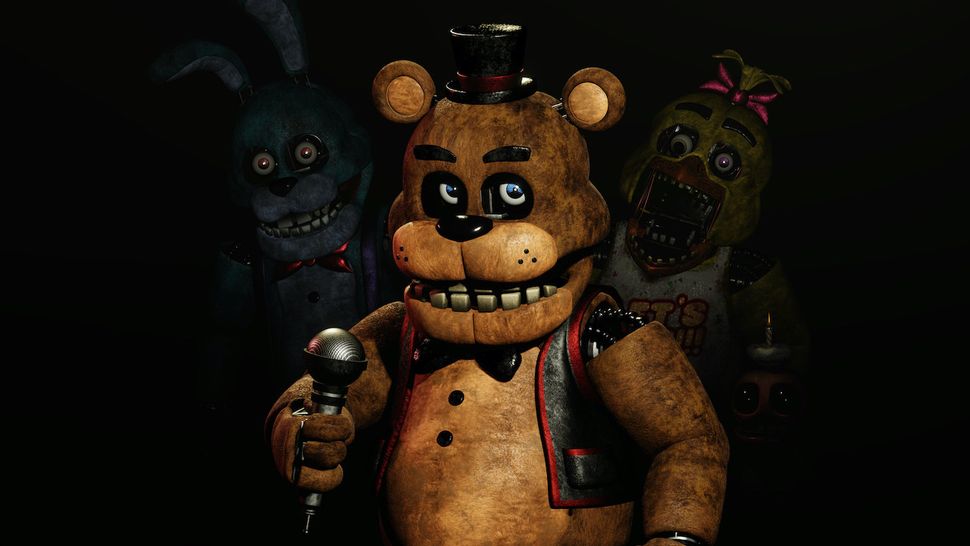 Five Nights At Freddy's - October 27, 2023
Universal Pictures and Blumhouse are adapting the video game franchise Five Nights At Freddy's into a 2023 movie reportedly coming to theaters and Peacock the week of Halloween. The movie will star Josh Hutcherson as a security guard who begins a regular night shift at a family entertainment center called Freddy Fazbear's Pizza and soon discovers its four animatronic mascots kill anyone in sight after midnight.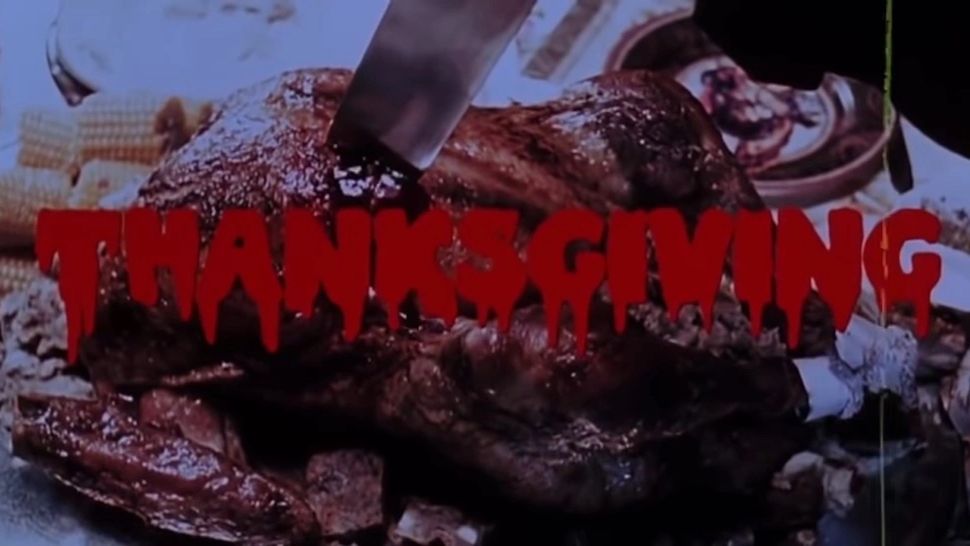 Thanksgiving - November 17, 2023
Over 15 years following Quentin Tarantino and Robert Rodriguez's Grindhouse, it has inspired the premise of the upcoming slasher, Thanksgiving. It's based on the fake trailer directed by Eli Roth that was part of Grindhouse about a serial killer who ventures to a small town in Massachusetts to create a Thanksgiving carving board out of the townspeople. The movie from TriStar Pictures is set to star Addison Rae, Patrick Dempsey, Jalen Thomas Brooks and Milo Manheim, among others.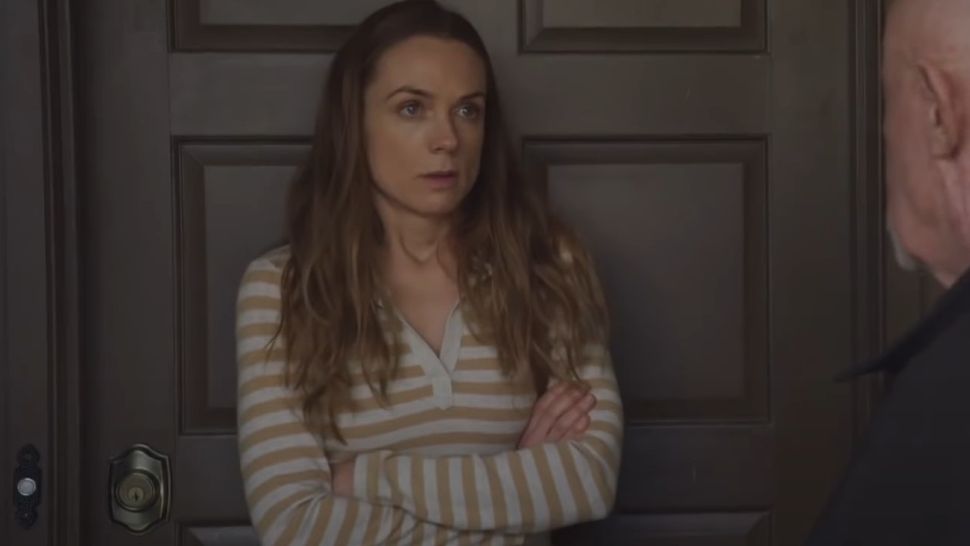 Night Swim - January 5, 2024
Following the success of M3GAN in 2023 in January, Blumhouse and Atomic Monster have set up another scary movie for early next year with Night Swim. The thriller will be about a hidden terror in the depths of a backyard swimming pool. The movie is set to star 2023 Oscar nominee Kerry Condon along with Falcon and the Winter Soldier's Wyatt Russell.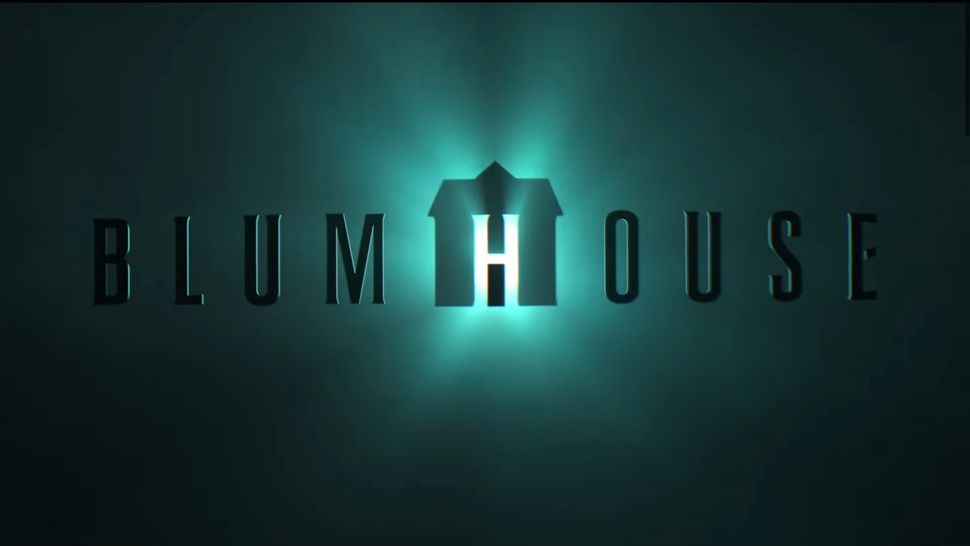 Imaginary - February 2, 2024
Lionsgate and Blumhouse have teamed up to bring a movie called Imaginary to audiences in early 2024. Truth or Dare, Fantasy Island and The Curse of Bridge Hollow director Jeff Wadlow is helming the movie that is about a woman who returns to her childhood home to discover her imaginary friend was real all along, still there, left behind and quite unhappy about being abandoned by her.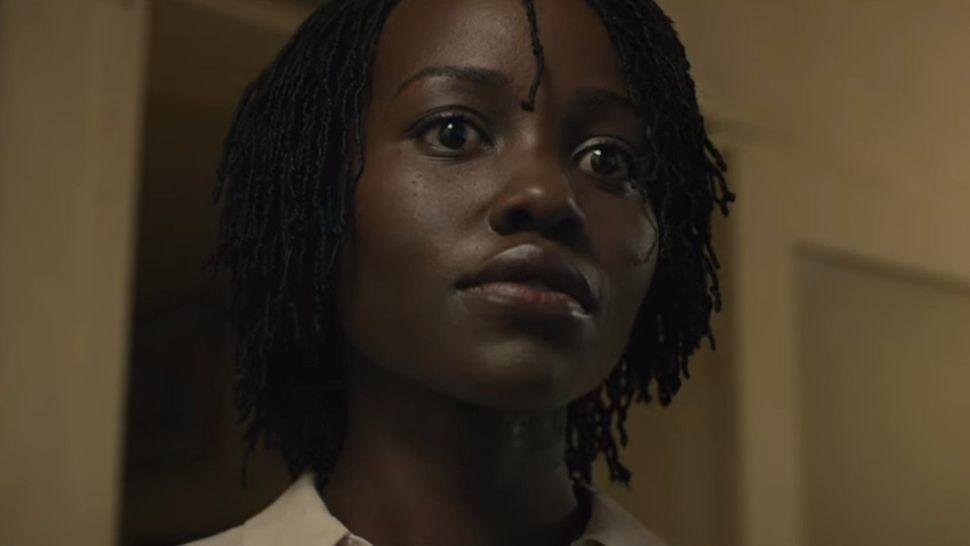 A Quiet Place: Day One - March 8, 2024
John Krasinski has successfully created an intriguing and scary world where humanity must stay silent in order to survive the aliens who have inhabited Earth. After A Quiet Place Part II became a theatrical hit, amidst pandemic challenges, another Quiet Place movie is on the way in 2024. This movie will be a standalone Quiet Place spinoff that is being directed by Pig's Michael Sarnoski based on an idea by Krasinski, to what we imagine will dive into the invasion's origins. The third Quiet Place film from the core franchise is expected to come after this movie as well.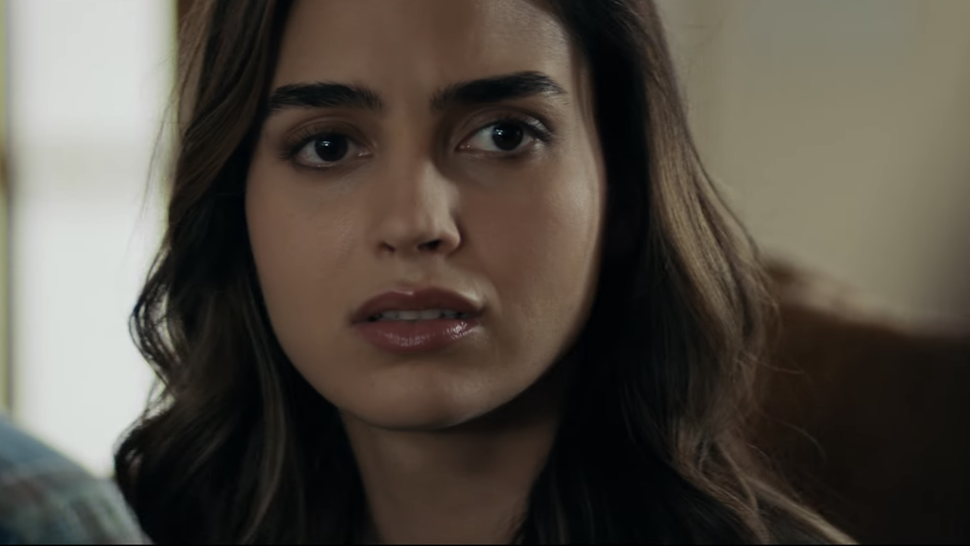 Untitled Universal Monster Movie - April 19, 2024
Scream has been revitalized in the past few years with the help of filmmakers, Matt Bettinelli-Olpin and Tyler Gillett. After making the fifth and sixth Scream installments, they are helming an untitled Universal monster movie starring Scream star Melissa Barrera along with Kathryn Newton, Dan Stevens, Kevin Durand and Angus Cloud. Plot details for the upcoming movie are being kept under the wraps right now, but given the release date we imagine we'll find out sooner than later.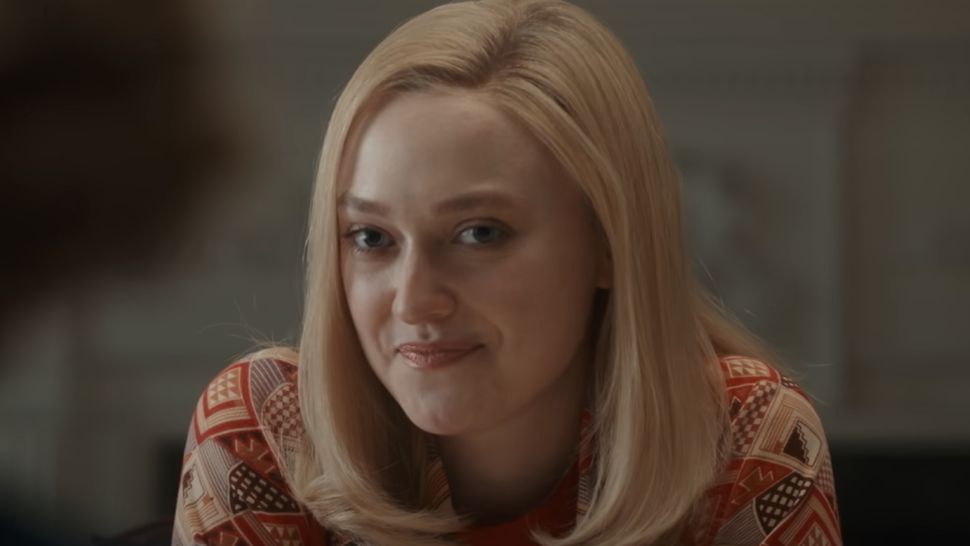 The Watchers - June 7, 2024
M. Night Shyamalan's daughter, Ishana Night Shyamalan has her directorial debut lined up with The Watchers. Per The Hollywood Reporter, Dakota Fanning will star as an artist who gets stranded in an "expansive, untouched forest" in western Ireland and unknowingly becomes trapped with three strangers that are being "watched and stalked by mysterious creatures at night." Ishana wrote the film based on a novel by A.M. Shine of the same name. Plus, her famed father is producing the film and New Line won a bidding war to back the film.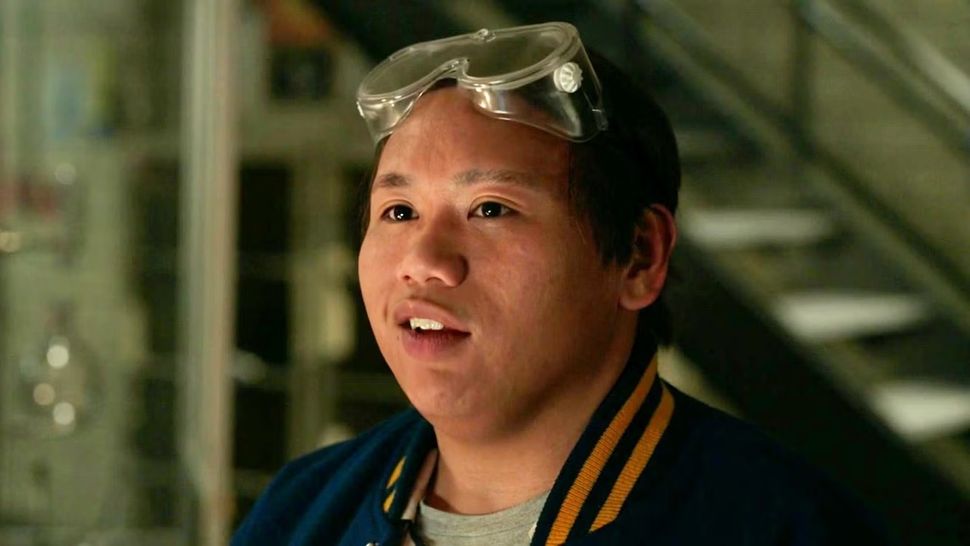 Horrorscope - June 28, 2024
Horror fans can also look forward to Screen Gems' Horrorscope next summer starring Spider-Man actor Jacob Batalon, Alana Boden, Adain Bradley and Avantika. The movie is about a group of college friends who get their horoscopes read and then begin dying off in ways that are connected to their readings. The movie is based on the 1992 novel by Nicholas Adams and serves as a feature film debut for writer/directors Anna Halberg and Spenser Cohen, per Deadline.
Trap - August 2, 2024
M. Night Shyamalan's next feature after A Knock at the Cabin awaits with Trap. Per The Sixth Sense filmmaker, the movie is a "psychological thriller set at a concert," according to Deadline. While other details are thin, the movie will be Shyamalan's first collaboration with Warner Bros in some time after partnering with Universal on his last five movies.
Speak No Evil - August 9, 2024
One of the most messed up horror movies of 2022 was Danish film Speak No Evil, which debuted at Sundance before landing on Shudder. Now, Hollywood is already remaking the movie about a family's weekend vacation gone terribly wrong. The upcoming movie will star Mackenzie Davis and James McAvoy and is being helmed by James Watkins.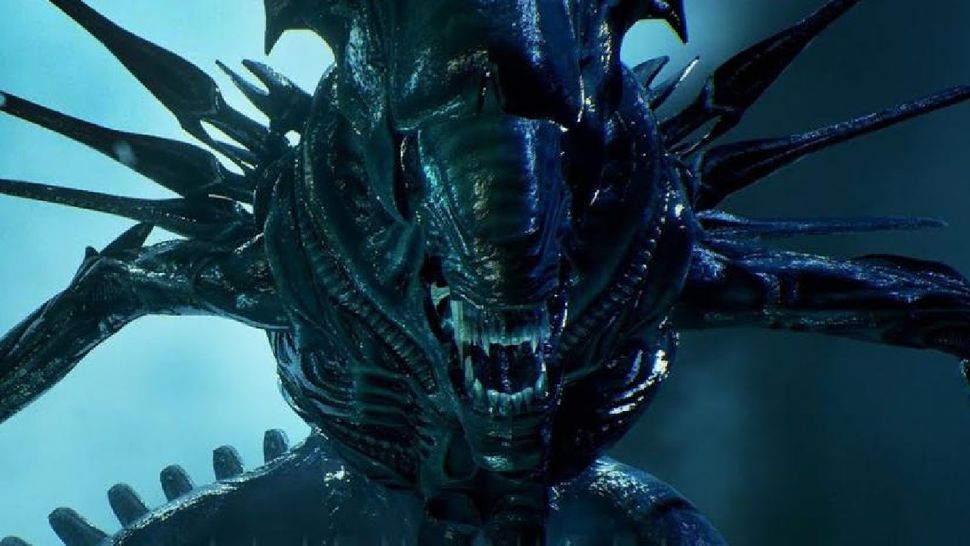 Alien: Romulus - August 16, 2024
The filmmaker behind the Don't Breathe movies, Fede Alvarez, is set to put his mark on the Alien franchise next with Alien: Romulus, coming next fall. While we don't know much about the plot, it's reportedly a standalone Alien movie that will not be directly connected to the other films. The cast includes Mare of Easttown's Cailee Spaeny, Dora and the Lost City of Gold's Isabela Merced and Shadow & Bone's Archie Renaux.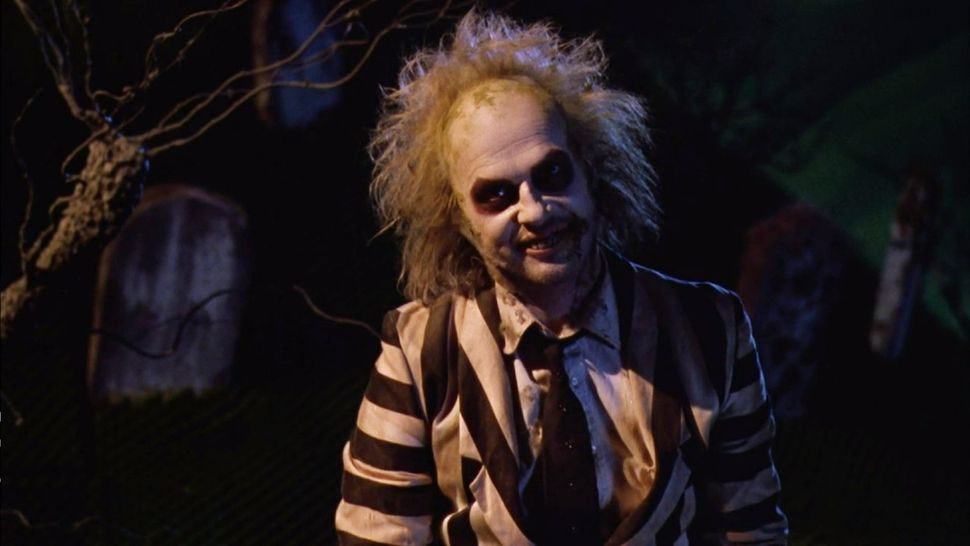 Beetlejuice 2 - September 6, 2024
Tim Burton's classic 1988 movie is finally getting a sequel starring Michael Keaton as you guessed it, Beetlejuice, Beetlejuice, Beetlejuice! The horror comedy also set to be helmed by Burton will also see the return of Winona Ryder and Catherine O'Hara as Lydia and Delia Deetz. Plus, Wednesday's Jenna Ortega, Justin Theroux, Monica Bellucci and Willem Dafoe have joined the cast of Beetlejuice 2 as well. We can't wait to spend the next spooky season with this franchise!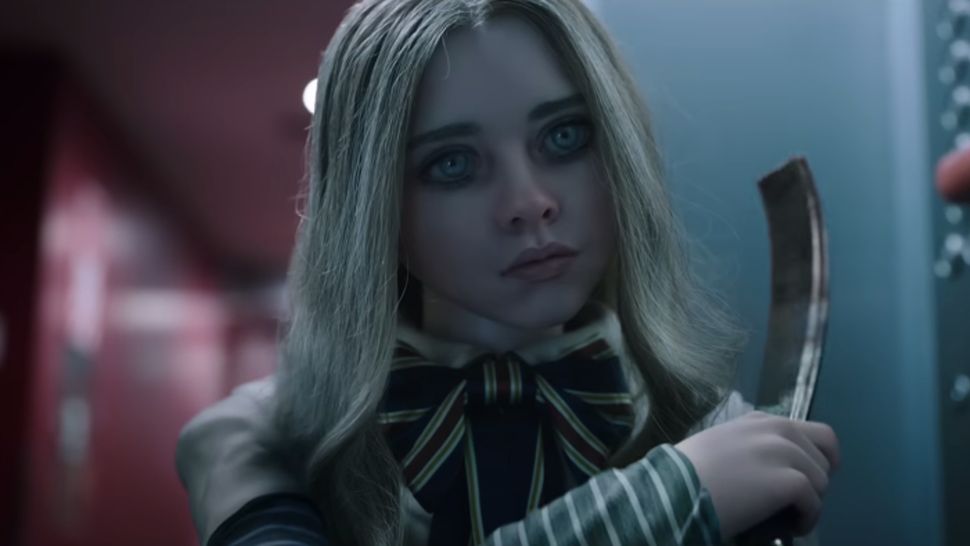 M3GAN 2.0 - January 17, 2025
M3GAN plans ahead. Not soon after the box office success of M3GAN in early 2023, it was announced that a sequel is in the works with the title M3GAN 2.0 and a set theatrical date. The screenwriter of the original, Akela Cooper, will write the script and Allison Williams and M3GAN herself, Violet McGraw, will be back.
Upcoming Horror Movies With No Release Date Set
Below is a list of movies that are expected or have reportedly been filmed, but we have yet to hear word regarding a release date. We'll update this list as these movies find a place on theatrical and streaming calendars.
Cuckoo
I Saw The TV Glow
MaXXXine
Nightbitch
Nosferatu
Salem's Lot
Terrifier 3
Time Cut
The First Omen
The Strangers
They Listen
True Haunting
So many horror movies to be excited for in 2023 and beyond! We'll let you know about more 2023 movie release schedule and 2024 movies, along with news and updates on these coming titles.
Your Daily Blend of Entertainment News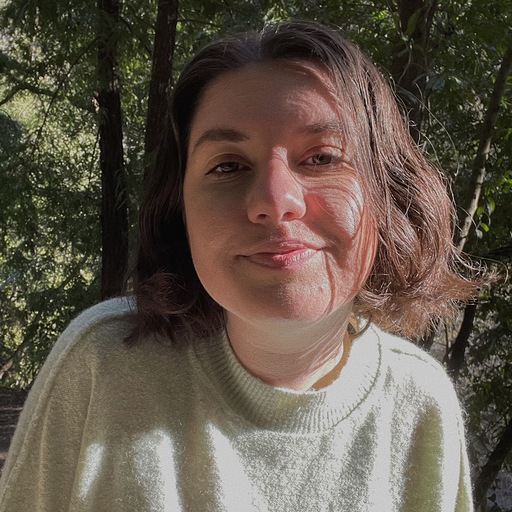 YA genre tribute. Horror May Queen. Word webslinger. All her writing should be read in Sarah Connor's Terminator 2 voice over.