Upcoming Horror Movies: All The Scary Movies Coming Out In 2021 And Beyond
By Sarah El-Mahmoud last updated
Here's what horror movies are creeping up next.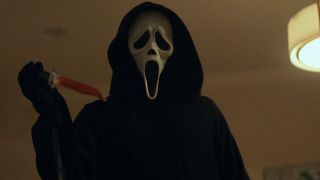 (Image credit: Paramount Pictures)
Attention horror fans, we're walking through the terrifying but exhilarating revival of the genre at the moment. Supernatural ghost stories, fake blood, gore and jump scares are welcome all year round and thankfully there are a bunch of chilling horror movies planned to come our way within the next few years. Whether it's the return of popular franchises with Scream and The Texas Chainsaw Massacre or original scares from Jordan Peele and M. Night Shyamalan, there's a ton of upcoming horror movies to get ready for.
There's a solid line up of horror titles confirmed to be available to enter our eyeballs between today, the coming year and beyond. There's tons more to come that have yet to land on the calendar as well. Check the upcoming scary movies out here:
Antlers - October 29, 2021
Antlers follows Keri Russell as a teacher living in Oregon and her police officer brother played by Jesse Plemons as they become entangled with a situation with her student Lucas, who is keeping a creature in his house. The movie is based on the short story The Quiet Boy, Guillermo del Toro produced the film and Scott Cooper (who previously helmed Out of the Furnace, Black Mass and Hostiles) directed the horror film set for the weekend of Halloween.
Last Night In Soho - October 29, 2021
Edgar Wright has been playing with genre throughout his career, between making Shaun of the Dead, Baby Driver, Scott Pilgrim vs the World and Hot Fuzz. The filmmaker has made his first true horror movie with Last Night in Soho, a time-bending thriller that goes between in the '60s London and present day. The movie stars Anya Taylor-Joy, Jojo Rabbit's Thomasin McKenzie, Matt Smith, Terence Stamp and the late Diana Rigg. We're very much excited for this filmmaker driven horror title which will mark Wright's first movie in four years.
Paranormal Activity: Next Of Kin - October 29, 2021
The Paranormal Activity franchise has been a mainstay in supernatural horror since 2007. Seven years after the last installment The Ghost Dimension, Christopher Landon (who worked on Paranormal Activity 3 to five) has written the script for the next one with Underwater director William Eubank at the helm. The movie focuses on a young woman trying to learn about the disappearance of her mother. The movie was made exclusively for the streaming platform Paramount+.
The Beta Test - November 5, 2021
From the filmmakers of one of last year's most underrated, but beloved horror films The Wolf of Snow Hollow, comes Jim Cummings' next horror movie, The Beta Test. Cummings co-directed, co-wrote and stars in the movie about a married Hollywood agent who accepts a mysterious and alleged no-strings-attached sexual encounter. After his wild night, he becomes haunted by his infidelity at work and in his personal life.
Resident Evil: Welcome to Raccoon City - November 24, 2021
Five years after Milla Jovovich and Paul W.S. Anderson's Resident Evil movie series wrapped up, Sony is rebooting the property with Resident Evil: Welcome to Raccoon City. The survival horror film coming this fall will star The Flash actor Robbie Amell, Kaya Scodelario. Avan Jogia, The Umbrella Academy's Tom Hopper and Neal McDonough. The movie being directed by Johannes Roberts will reportedly take place in 1998 and center around the origins of Spencer Mansion and Raccoon City.
Hide and Seek - November 25, 2021
This original horror flick sees Vikings star Jonathan Rhys Meyers playing a wealthy businessman who goes on hunt for his missing brother, but in turn goes on a haunting and twisted escapade that begins to pull the threads of his sanity and tear apart his family. The movie also stars Bad Boys' Joe Pantoliano along with being written and directed by Avatar actor Joel David Moore.
Jeepers Creepers: Reborn - TBA, 2021
Another horror franchise reportedly coming back this year is Jeepers Creepers with a movie called Jeepers Creepers: Reborn. The movie that has been filmed and is awaiting a release date follows a woman named Laine dragged by her boyfriend to go to a HorrorHound festival in Louisiana. She begins to experience premonitions associated with the urban myth that is The Creeper. The movie is said to be the beginning of an all new trilogy for the Jeepers Creepers franchise from Victor Salva, the filmmaker behind the other three Jeepers movies.
Scream 5 - January 14, 2022
We're especially gasping for joy about the return of the Scream franchise come 2022 with the directors of Ready or Not. Scream 5 will feature all our favorite original cast members, including Neve Campbell, Courtney Cox and David Arquette, along with some fresh faces such as The Boys' Jack Quaid, 13 Reasons Why's Dylan Minnette and You's Jenna Ortega. Bring it on Ghostface!
Morbius - January 28, 2022
Sony's Spider-Verse franchise is building beyond Venom with the release of Morbius starring Jared Leto. The movie based on the Spider-Man villain will tell the story of scientist Michael Morbius (Leto), who finds a cure to his rare blood disease which leads him to become a living vampire. The second film Sony has made focusing solely on a Spidey villain will also star Matt Smith, Tyrese Gibson and Michael Keaton, who may be connecting the franchise to Tom Holland's Spider-Man universe in the MCU.
The Black Phone - February 4, 2022
Sinister filmmakers Scott Derrickson and C. Robert Cargill have teamed back up to adapt the 2004 Joe Hill short story The Black Phone with their Sinister star Ethan Hawke. The movie will be about a young boy named Finney Shaw, who becomes kidnapped by a serial killer (Hawke) in a soundproof basement. While trapped, he finds a disconnected phone where he can transmit the voices of the killer's past victims, who try to help him escape his fate.
Fear - February 11, 2022
Director Deon Taylor has been consistently making movies as of late, such as with Fatale, Black and Blue and The Intruder. The filmmaker has returned to horror for an upcoming movie called Fear. It will be about some undisclosed characters who go on a getaway for a weekend of celebration until it turns into a "nightmare" when a contagious airborne threat ruins things. The cast of the movie include T.I., Andrew Bachelor and Joseph Sikora.
The Devil's Light - February 11, 2022
This supernatural horror movie will follow a 25-year-old nun who believes performing exorcisms are her higher calling. Unfortunately for her, sisters are not allowed to perform them herself. She decides to take her desires into her own hands when she finds someone to exorcise but ends up facing a demonic force with mysterious ties to her own past. Jacqueline Byers, Virginia Madsen and Ben Cross star in this terrifying film coming in early 2022.
Nope - July 22, 2022
Since the release of Get Out back in 2017, Jordan Peele has established himself as a favorite name in the horror genre and he's set to return for an original movie called Nope. The movie that will follow 2019's Us and stars Daniel Kaluuya, Keke Palmer and Steven Yeun. We have no idea what the movie is about at this point but the poster includes a massive cloud with a kite tail hanging from it above a lit up city.
Salem's Lot - September 9, 2022
Another Stephen King book is being remade following the success of projects like the It movies. Annabelle Comes Home director Gary Dauberman is helming the adaptation of the 1975 novel Salem's Lot with Lewis Pullman, Makenzie Leigh, Bill Camp, Spencer Treat Clark, Alfre Woodard, William Sadler and Pilou Asbæk starring. The story is about an author who returns home to his childhood home to search for inspiration, and finds out his hometown is being haunted by a vampire.
Dark Harvest - September 9, 2022
David Slade is adapting the 2007 novel Dark Harvest, following his work on the groundbreaking choose-your-own-adventure Black Mirror episode, Bandersnatch. The Norman Partridge book is set on Halloween in 1963 and follows the October Boy, Ol' Hacksaw Face or also known as Sawtooth Jack. Just like every year, he rises from the cornfield in a midwestern town with a butcher knife to a gang of teen boys who seek to confront him. The movie stars Jeremy Davies, Elizabeth Reaser and Luke Kirby.
Halloween Ends - October 14, 2022
The Halloween trilogy from David Gordon Green will conclude during the 2022's spooky season with Halloween Ends. Jamie Lee Curtis will return as Laurie Strode after the violent events of Halloween Kills to face Michael Myers one last time. The movie will reportedly take place four years after the end of Halloween Kills and deliver a conclusion to the scream queen's iconic saga.
The Texas Chainsaw Massacre - TBA, 2022
One of the most famous horror mainstays is the Texas Chainsaw Massacre films and the franchise is coming back for Netflix. The movie will be helmed by some new talent with David Blue Garcia directing from a screenplay by Chris Thomas Devlin and a story Don't Breathe's Fede Álvarez helped craft. The movie's cast includes Eighth Grade's Elsie Fisher and Star Trek's Alice Krige. The movie has been completed, officially rated R and will be a direct sequel to the 1974 original film.
Wendell & Wild - TBA, 2022
Jordan Peele has an additional horror project in the works called Wendell & Wild, set to arrive on Netflix. This time Peele has brought along his longtime Key & Peele partner Keegan-Michael Key to write the screenplay and star with him. Wendell & Wild is a stop-motion animation project that will be about two demon brothers who must face off against their arch-nemesis, a nun named Sister Helly and her two goth teens Kat and Raoul.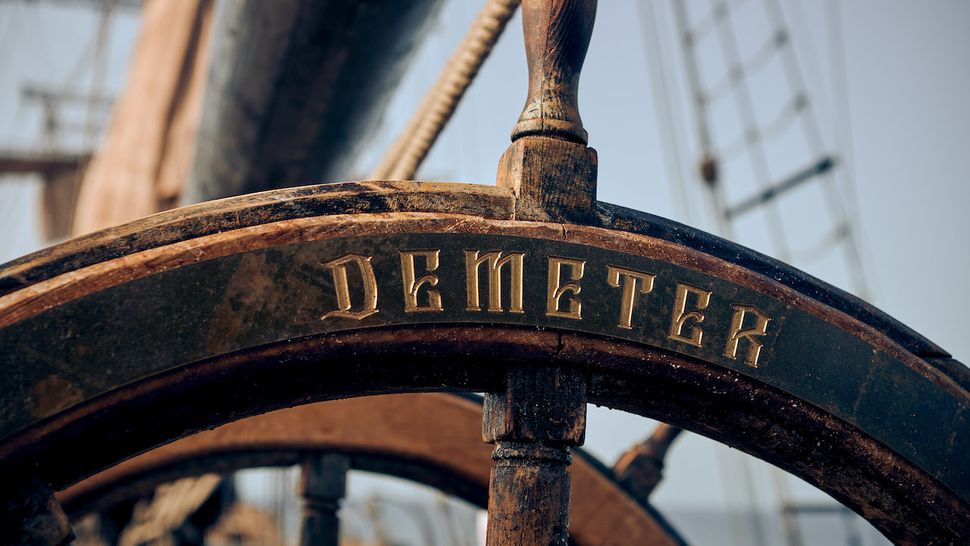 Last Voyage Of The Demeter - January 27, 2023
André Øvredal, the director behind 2019's Scary Stories To Tell In The Dark, is making another horror movie called Last Voyage of Demeter. The movie is based on a single chapter in Bram Stoker's 1897 Dracula novel. It will be set on a Russian schooner called the Demeter and detail the events of its crew, who are stalked by a terrifying presence each night on the ship going from Carpathia to London. The movie stars In The Heights' Corey Hawkins and The Suicide Squad's David Dastmalchian.
Knock At the Cabin - February 3, 2023
M. Night Shyamalan has another movie in the works following Old's release in summer 2021. At the moment, we know very little about this movie except for the title and release date, but it will be another original from the filmmaker behind The Sixth Sense and Glass trilogy.
Untitled A Quiet Place Movie - March 31, 2023
John Krasinski has successfully created an intriguing and scary world where humanity must stay silent in order to survive the aliens who have inhabited Earth. After A Quiet Place Part II became a theatrical hit, amidst pandemic challenges, another Quiet Place movie is on the way in 2023. This movie will reportedly be a standalone Quiet Place spinoff that is being written/directed by Jeff Nichols based on an idea by Krasinski.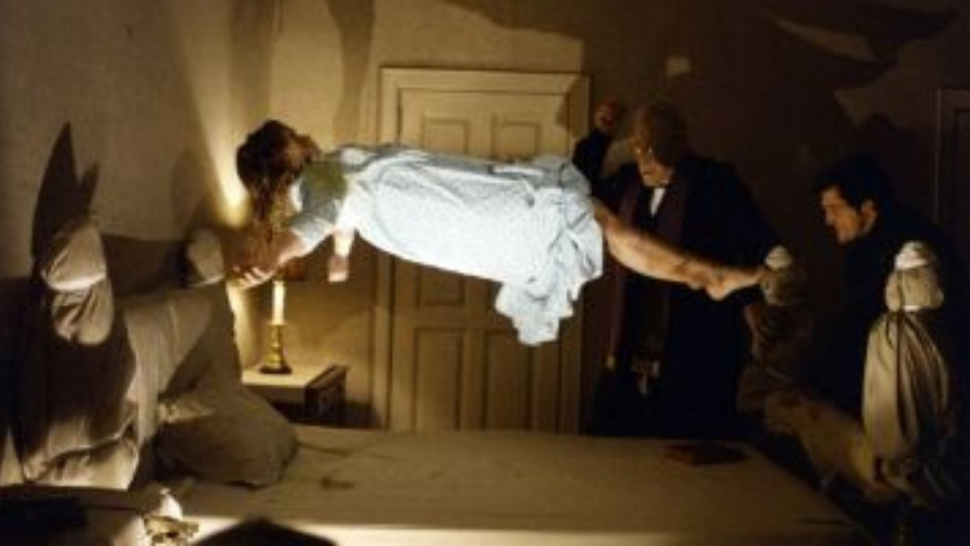 The Exorcist - October 13, 2023
David Gordon Green, Universal and Blumhouse Productions are teaming up again after the Halloween trilogy to return to the famed Exorcist movies. Much like Halloween, this film will serve as a direct sequel to the original 1973 movie. It will star Ellen Burstyn once again along with Hamilton's Leslie Odom Jr. It will reportedly be the first act of another horror trilogy.
So many horror movies to be excited for! Stay tuned here on CinemaBlend for more 2021 movie premiere dates, news and updates on these coming titles and check out every
YA genre tribute. Horror May Queen. Word webslinger. All her writing should be read in Sarah Connor's Terminator 2 voice over.
Your Daily Blend of Entertainment News
Thank you for signing up to CinemaBlend. You will receive a verification email shortly.
There was a problem. Please refresh the page and try again.