Exclusive Video Interview: Ninja Assassin Star Rain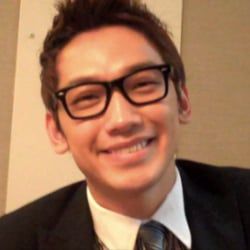 What do you do when you're given the opportunity to sit in the room with one of the sexiest men on the planet? You bring a video camera, of course. Though in Ninja Assassin he plays a longhaired wild man, capable of killing people with unusual weapons or even a mean glare, Rain showed up for our interview dressed like a particularly fashionable Hogwarts student, complete with black framed glasses with no lenses in them. Refusing to speak through a translator except for a few questions, Rain tried out his increasingly strong English on me as I asked about everything from his future as a pop star in America to exactly what he had to eat to get in fighting shape for Ninja Assassin.
Though Rain is best known here in the States for a feud he had going with Stephen Colbert a while back, he's been a successful singer and actor in Korea most of this decade. In Ninja Assassin, the movie intended to make him an international star, he plays Raizo, a boy raised from a young age to be the ultimate warrior. Eventually he's forced to fight back against the man who raised him and all the other children he grew up with, all while protecting an international agent (Naomie Harris) who has come too close to exposing the secret underground network of killer ninja organizations. In the film Rain shepherds the agent across Berlin while fighting off endless hordes of ninjas, getting plenty bruised and bloodied in the process; he may be a fearless warrior, but he's also one who knows how to take a hit. Check out my interview below to hear how he did it all.
Your Daily Blend of Entertainment News
Staff Writer at CinemaBlend