Bourne Video Game Cancelled By EA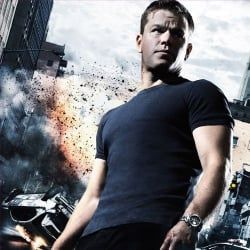 Earlier this week Starbreeze Studios revealed that one of their two games in development had been cancelled. Surprisingly, it wasn't the rumored Syndicate reboot.
The Los Angeles Times reports that Starbreeze's Jason Bourne game got the axe from publisher EA. The LA Times reckons this is due to EA's wider strategy of cutting down on movie/TV adaptations. Probably doesn't help things that the future of the Bourne film franchise is in limbo.
The estate of Robert Ludlum, the author of the Bourne novels, licensed the video game rights to EA in early 2009. That agreement is still in effect and an EA spokesperson told the LA Times that they're still in discussions to create a Bourne game. Just not this one.
Staff Writer at CinemaBlend.