Humble Indie Bundle 3 Lets You Choose The Price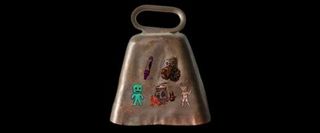 Humble Indie Bundle #3 is now available for the PC, Mac and Linux. You can pay whatever you like for the five-game package.
The bundle is composed of And Yet It Moves, Cogs, Crayon Physics Deluxe, Hammerfight, and VVVVVV. None of the games have DRM. You can install them on as many computers as you want and you won't need an Internet connection to play them.
The combined price of all five games is about $50. You can set your own price for the bundle, though. Some people might pay far less than $50 - the average purchase is $4.32 - but there are also many gamers who pay more. The top contributor at the moment paid $2718.28.
Why spend that much money on a few games? Well, because the money's going to a good cause. Proceeds from the game go to Child's Play, a charity providing games and toys to children's hospitals across the world. Some funds also go to Electronic Frontier Foundation, a non-profit group that advocates for digital civil liberties.
Your money will also go to Humble Bundle Inc., the company that arranged this promotion, and the developers of the games. You can actually specify how much money from your purchase goes to each of these four parties. There are little slidebars on the Humble Bundle website (opens in new tab) that let you adjust the split.
Gamers have bought over 45,000 copies of Humble Bundle #3 thus far and raised just under $200,000. The bundle will only be on sale for the next two weeks.
Staff Writer at CinemaBlend.
Your Daily Blend of Entertainment News
Thank you for signing up to CinemaBlend. You will receive a verification email shortly.
There was a problem. Please refresh the page and try again.