Video Interview: My Life In Ruins Star Rachel Dratch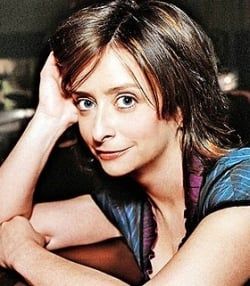 Among the motley crew taking a bus tour of Greece in My Life in Ruins, there are a lot of international stereotypes. The drunk Australians, the frigid British, the overly friendly Canadians, the sultry Spanish, and of course... the ugly Americans. SNL alumna Rachel Dratch and Harland Williams are given that job, talking loudly, refusing to learn any Greek and buying cheap trinkets, but eventually coming together with the rest of the bus at the end.
Dratch says she took the job both as the opportunity to spend some time in Greece and Spain, where the film was shot, but also to take a background character and turn it into something of her own. In our video interview below she talks about working with Williams to create their characters, but also the laziness of being a comedic actor and not having to know her "motivation" at all times. Doesn't sound like too bad a gig, especially when a Greek beach is part of the package. My Life in Ruins opens this Friday.
Your Daily Blend of Entertainment News
Staff Writer at CinemaBlend