Aliens Game Isn't Cancelled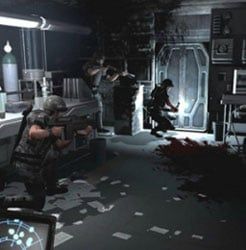 Late Friday, reports came out of Gearbox Software that several employees had been laid off and their upcoming shooter Aliens: Colonial Marines had been cancelled. Well, it seems the layoffs did happen but the game is still alive.
"Aliens isn't canned," said Gearbox President Randy Pitchford to Shacknews. "We've made some transformative changes and yes, that's meant some talent changes, but that's not the real story. The true relevance of the story will actually be irrelevant until we release our next game, at which time I hope there will be a lot of interest in what we've done that can produce such results."
It's not known if the staff shake-up at Gearbox will affect the release date of Aliens, which is expected in stores next year. The game is a squad-based shooter based on the popular movie franchise of the same name and will appear on PS3, Xbox 360, and PC.
Staff Writer at CinemaBlend.
Your Daily Blend of Entertainment News
Thank you for signing up to CinemaBlend. You will receive a verification email shortly.
There was a problem. Please refresh the page and try again.