James Franco Playing An Actor In Ricky Stinicky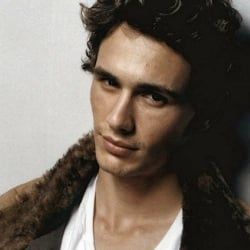 James Franco can still legitimately be considered a movie star, but lately he's become a lot more notable for bizarre stunts in the name of art, like enrolling in several graduate writing programs at once, doing a stint on General Hospital, and showing up to stare down performance artist Marina Abramovic at the Museum of Modern Art. But being avant garde doesn't generally pay the bills, so it seems Franco is getting back to his day job. Deadline Hollywood reports that Franco has signed on to the title role in the comedy Ricky Stinicky, set up at Summit.
Though, actually, the role will be a bit more performance art as well-- the movie is about two friends who make up a fake friend in order to get away from their wives, and then must hire an actor (Franco) to play the friend when the wives invite him to a party. You've seen this happen in half a dozen sitcoms, which would make it a pretty dicey proposition for a feature if the promise of some genuine Franco weirdness didn't come with it.
Despite the fact that he hasn't had a starring film role since 2008, Franco hasn't exactly quit acting-- he put in a hilarious cameo in Date Night and will show up in this summer's Eat Pray Love as Julia Roberts' young boy toy, and Deadline says there's already buzz surrounding his performance in 127 Hours, the Danny Boyle film about a hiker who cuts off his own arm after being pinned beneath a boulder. And he'll be showing up on General Hospital again too, so no matter how you like your Franco, he'll be around.
Your Daily Blend of Entertainment News
Staff Writer at CinemaBlend