Stunning Concept Art For World War Z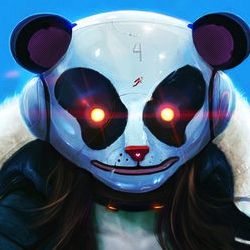 What you see below are not comic book panels, or stills from a highly detailed video game. They are concept art-- just concept art!-- for the zombie-pocalypse movie World War Z, which is currently in development over at Paramount. The geek blog i09 got their hands on the art from artist Daniel LuVisi, and went about as nuts over it as I expect to be about this movie.
World War Z, which will be directed by Quantum of Solace helmer Marc Forster, is a documentary of the zombie war years after the fact, collecting interviews with survivors to try to figure out what the hell happened. Obviously there will be flashbacks involved, and this concept art comes from the Battle of Yonkers, which is apparently the moment when the zombies take Manhattan. Awesome. Check out a few of the particularly gruesome images below, and hit i09's gallery for plenty more of them. LuVisi can't officially confirm that he's officially the movie's concept artist, but with the Internet equivalent of a wink and a nudge, he strongly suggests it. I mean, how can you not hire this guy?
Staff Writer at CinemaBlend
Your Daily Blend of Entertainment News
Thank you for signing up to CinemaBlend. You will receive a verification email shortly.
There was a problem. Please refresh the page and try again.