ABC To Air 20/20 Special About Whitney Houston This Friday Night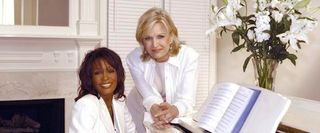 In the wake of the tragic death of pop singer and music icon Whitney Houston, ABC is set to air a special edition of 20/20, called One Moment in Time: The Life of Whitney Houston. Check out some photos and ABC's official description for the special ahead.
It's unfortunate but understandable that the death of Houston has revived interest in the highs and lows of the singer's career and personal life. From the sound of it, this Friday's 20/20 will cover that, as well as the circumstances surrounding her death. Below is ABC's official description for the special, which will include the interview Houston did with Diane Sawyer a decade ago. ABC also shared the photos further down, which feature Sawyer, Houston, Bobby Brown and their daughter.
Photo Credit: ©ABC
Your Daily Blend of Entertainment News
Thank you for signing up to CinemaBlend. You will receive a verification email shortly.
There was a problem. Please refresh the page and try again.