Fox News Reporter And Producer Severely Injured In Egypt Protests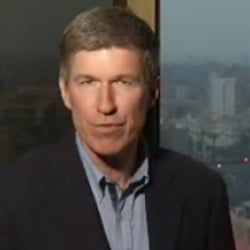 Celebrity news reporters Anderson Cooper and Christiane Amanpour have made headlines for their close encounters with violent protesters in Egypt over the last few days, but now another American news team has encountered actual injury. According to Deadline Fox News foreign correspondent Greg Palkot and his producer Olaf Wiig suffered "severe injuries" while covering the protests in Cairo.
Both are in the hospital and the extent of their injuries is unclear, though Palkot is described as "badly beaten." Speaking recently to Fox News Palkot described an encounter with an angry mob that ended with him and his cameraman escaping unscathed. News on the two of them should emerge shortly, both thanks to the extensive coverage of the events in Egypt right now and the fact that, well, when the media becomes the news themselves, we always hear a lot about it. We'll keep you posted when we know more.
Staff Writer at CinemaBlend
Your Daily Blend of Entertainment News
Thank you for signing up to CinemaBlend. You will receive a verification email shortly.
There was a problem. Please refresh the page and try again.