Suits Season 2 Preview: Harvey And Mike Return To USA Tonight!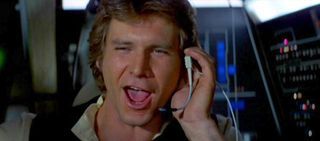 Earlier this week, we shared our Toronto adventure to the set of USA's Suits, which gave us an inside look at the Pearson Hardman law firm and the opportunity to speak with the cast about the upcoming season. Suits' Season 2 premiere airs tonight on USA! We have a clip to show you from tonight's episode, which gives us a look at a conversation between two characters about the fate of another.
Suits' Gabriel Macht plays Harvey, a successful attorney and a senior partner at a top notch law firm in New York. Mike (Patrick J. Adams) is an extremely intelligent man with an excellent memory who is posing as an attorney at the firm, though he technically doesn't have his law degree. Harvey knew that when he hired him, but almost no one else at Pearson Hardman does. When Season 1 ended, Mike's "friend" Trevor seemed like he was on the verge of revealing Mike's secret to Jessica, one of the heads of Pearson Hardman. Did he do it? You'll find out during tonight's fantastic Season 2 premiere.
In the meantime, here's a clip that may give you a clue. Keep that in mind before watching. If you don't want to be spoiled, perhaps it's better to wait until tonight's premiere (Thursday, 10/9c on USA!)
Putting aside the vague conversation they're having, it's great to see Harvey and Donna being as candid and bantery as ever.
If there's one thing I can say about tonight's episode, without giving anything major away, it's that the series returns true to form, with lots of clever, light moments, a fun re-introduction to the main characters, and plenty of drama and a strong set-up for its second season, which is already showing potential to top the first. Bring it on!