Duncan Jones Plans Mute As A Graphic Novel Before It's A Movie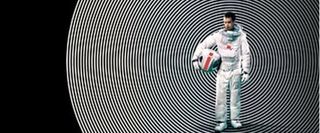 With the release of Source Code only a couple weeks away, we'll soon know whether or not director Duncan Jones is a director we should look out for, or if he's simply a one hit wonder. My prediction is he's going to stick around for a while, but some financiers don't share my confidence, even after his stellar debut, Moon.
Gordon and the Whale got a chance to chat with the director about what he was hoping would be his next project, Mute. Jones says that he's sure the story works, implying that it's probably deep and complicated to a much greater extent than Moon, but that people are being "shy" about putting money behind the project. His solution? Release the story as a graphic novel and possibly return to it later after he's proven his story and himself.
Jones told them that while the idea for the graphic novel was announced in the middle of January, they've made the official decision to take that route with it. No publisher has been chosen, but that is the stage in the process at which they're current at.
The director did mention though that some elements from Mute will carry over into his next project that he describes as a Blade Runner-inspired city sci-fi film. The rights to the original Blade Runner franchise were just bought last week by Alcon Entertainment in hopes of pushing through a reboot, so hopefully Jones can get to work on his film soon so he can beat them to market.
If you haven't seen Moon, do it. It's one of the best sci-fi films that has come out in a long time and it will definitely put Duncan Jones on your radar, where he should be. More on Mute and his next project as the stories unfold.
Your Daily Blend of Entertainment News