Interview: Howl Writer-Directors Rob Epstein And Jeffrey Friedman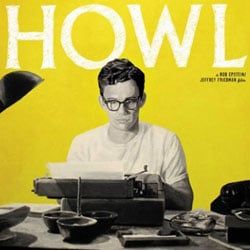 Allen Ginsberg's "Howl" is no easy subject to take on, especially when it comes to adapting the poem to film. Complicating matters further, writer-directors Rob Epstein and Jeffrey Friedman envisioned something far beyond a standard narrative retelling; they wanted a piece with a number of different layers.
James Franco portrays Ginsberg in three elements of the film – during the first public reading of "Howl," during an interview, and while recreating moments in Ginsberg's life. Then there's the animation of the poem itself as well as a star-studded depiction of the 1957 obscenity trial.
Clearly this isn't just a film about a poem- it's about the poem, it is the poem and it's a biopic. Fitting all that into one 90-minute film was likely no easy task, but Epstein and Friedman certainly had a plan of action in mind when tackling the challenge. See what the duo had to say about every step of the process, from bringing the poem to life through animation to finding their Ginsberg and their courtroom players.
Epstein and Friedman also took the time to touch on their upcoming film, Lovelace. No, not the already infamous Lindsay Lohan film – a mistake I made myself – but their own production about the porn superstar turned anti-pornography activist. Check it all out in the video interview below.
Your Daily Blend of Entertainment News
Staff Writer for CinemaBlend.
Your Daily Blend of Entertainment News
Thank you for signing up to CinemaBlend. You will receive a verification email shortly.
There was a problem. Please refresh the page and try again.