Jackie Chan Headed To Bollywood?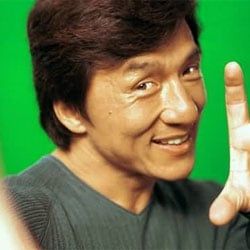 Jackie Chan could be headed to Bollywood. He might as well, Hollywood seems to be done with him. Did anyone see The Spy Next Door? The film's absent box office totals say no.
Mid-Day claims the rapidly fading martial arts legend is in talks star in a Bollywood production called Ra1, an action-thriller in which he'd appear opposite Shah Rukh Khan, who is apparently so well known in India that they call him SRK. Jackie would play a scientist who "helps Shah Rukh fight off the bad guys." Pretty vague, but that's Bollywood.
Though it's a Bollywood financed production, Ra1 will shoot in Miami with an American crew. Will Jackie do it? He's got a couple more Hollywood movies in him. He's in The Karate Kid remake coming out later this year. Maybe if it does well he won't be forced into choreographed line dancing with sexually repressed Indians.
Your Daily Blend of Entertainment News
Thank you for signing up to CinemaBlend. You will receive a verification email shortly.
There was a problem. Please refresh the page and try again.