The Best Jackie Chan Movies And How To Watch Them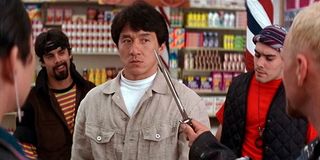 CinemaBlend participates in affiliate programs with various companies. We may earn a commission when you click on or make purchases via links.
Growing up, I was obsessed, I mean OBSESSED, with Jackie Chan and his unique blend of hard-hitting, defense-based action and side-splitting humor that he brought to films like Rumble in the Bronx, Jackie Chan's First Strike, and so many others. I cannot count how many times — in childhood and later on in life — where I've stayed up late into the night to watch the Hong Kong action star. And, over the years, I began to familiarize myself with his earlier work (which dates back to the 1960s), and my love of the multi-talented and mysterious figure continues to grow. So, when I was given the opportunity to talk about the best Jackie Chan movies available on streaming services, digital rentals, and on old-fashioned physical media, I couldn't pass it up.
Seriously, there are few actors who have done more for the martial arts film genre than Jackie Chan, and his legacy is one that we'll remember and talk about not for years, but for decades to come. Below is an in-depth (though not nearly enough, considering he has almost 150 movies to his name) breakdown of the the best Jackie Chan movies and all the ways you can watch them. Prepare to read about underwater fights, death-defying stunts, and blooper reels which have become customary in his movies.
Rumble In The Bronx (1995)
In Rumble in the Bronx, Jackie Chan plays Hong Kong police officer Keung ,who finds himself in the middle of the deadly turf war between a NYC biker gang and a crime syndicate when visiting the Big Apple to attend his uncle's wedding. Besides the story, there's just so much to love here, from Keung getting chased by motorcycles on a line of parked cars, the hovercraft barefoot skiing finale, and the traumatizing wood chipper scene. Now we just need that Keung Funko Pop figure.
Stream Rumble in the Bronx on Tubi.
Rent/Buy Rumble in the Bronx on Amazon.
Buy Rumble in the Bronx on DVD/Blu-ray on Amazon.
Jackie Chan's First Strike (1996)
Released in 1996, Jackie Chan's First Strike (or Police Story 4: First Strike) sees the Hong Kong action star portray Jackie, a police officer who works with the CIA to bring an illegal arms dealer to justice, before uncovering a global plot by a suspected terrorist who aims to acquire a nuclear warhead as leverage in business dealings. When people think of iconic Jackie Chan action sequences, the ladder fight scene in First Strike is undoubtedly one of the first to come to mind. But, let's not forget the bonkers scene later on where Jackie fights an army of goons in suits and scuba gear, in perhaps the best underwater fight of all time.
Rent/Buy Jackie Chan's First Strike on Amazon.
Buy Jackie Chan's First Strike on DVD/Blu-ray on Amazon.
Rush Hour (1998)
With the arrival of Rush Hour in 1998, Chan went from well-respected action star to a worldwide mega-star nearly overnight. In the pop culture phenomenon, Chan stars alongside Chris Tucker as Hong Kong Detective Inspector Lee, who has been sent to L.A. to help track down the kidnapped daughter of a Chinese diplomat. The movie, which was the first film I saw in theaters twice in the span of a week, has everything you would want from a buddy cop action flick, including an electric chemistry between the leads, a fun take on Chan's signature fighting style, and a few of the actor's most quotable lines.
Buy Rush Hour on DVD/Blu-ray on Amazon.
Police Story (1985)
Jackie Chan was already a massive star in Asia by the time Police Story was released, but the action thriller with comedic elements helped break a lot of ground for the actor on a global scale. Introducing police officer Chan Ka-Kui (renamed Jackie in later English dub, like the aforementioned First Strike), the film follows the honest cop as he protects the girlfriend of a powerful Triad boss while also trying to clear his name after being framed for the murder of another officer. With plenty of drama and insane fights — the mall sequence comes to mind — there's a reason Police Story spawned multiple sequels and further propelled its star to the top of the genre.
Stream Police Story on HBO Max.
Buy Police Story on DVD/Blu-ray on Amazon.
Drunken Master (1978)
Originally released in 1978, Drunken Master sees Chan play Wong Fei-hung (Freddy Wong in English translations), the mischievous son of a martial arts master whose foolish ways and lack of respect for others leads to his father bringing in the feared Beggar So (Yuen Siu-Tin), a martial arts master with a history of crippling his students. Throughout the kung fu comedy, Wong uses the unorthodox training style of his new master to defeat a series of over-the-top villains, including Yim Tit-sam (Hwang Jang-lee), after developing his own spin on the Drunken Master's style. A breakthrough for Chan, Drunken Master helped propel his career to new heights in the late 1970s.
Stream Drunken Master on Pluto.
Rent/Buy Drunken Master on Amazon.
Buy Drunken Master on DVD/Blu-ray on Amazon.
The Foreigner (2017)
The 2017 action thriller The Foreigner sees Chan take on a much different role as Ngoc Minh Quan, a mild-mannered restauranteur who goes down a dark path of revenge after his daughter is killed in terrorist bombing in London. What follows is a cat and mouse game between Quan and politician Liam Hennessy (Pierce Brosnan), which unravels the dark pasts of both. Dark, brooding, and filled with explosive sequences and great pain, The Foreigner isn't your typical Chan movie and lacks his signature comedic style, which can be refreshing.
Rent/Buy The Foreigner on Amazon.
Buy The Foreigner on DVD/Blu-ray on Amazon.
Supercop (1992)
The 1992 Hong Kong action movie Supercop (aka Police Story 3: Super Cop) once again sees Chan take on the role of Chan Ka-Kui, this time as he goes undercover in a Chinese prison in order to infiltrate a notorious drug cartel. On top of all the badass fight scenes involving Jackie Chan's character throughout the movie, Supercop also features some remarkable choreography from Michelle Yeoh's character, Interpol Inspector Yang Chien-Hua, years before she dazzled fans in Crouching Tiger, Hidden Dragon, and later in Crazy Rich Asians.
Stream Supercop on Paramount+.
Buy Supercop on DVD/Blu-ray on Amazon.
Crime Story (1993)
Unlike most Jackie Chan films throughout the 1980s and early 1990s, the 1993 crime thriller Crime Story has a more serious tone with next to no comedy. Loosely based on a real-life 1990 kidnapping, the movie follows Eddie Chan (Jackie Chan), a dedicated police detective who is tasked with tracking down the men responsible for abducting businessman Wong Yat-fei (Law Kar-ying). If the task wasn't difficult enough, Chan must fight a fellow officer, who happens to be a mole for those orchestrating the kidnapping.
Buy Crime Story on DVD/Blu-ray on Amazon.
The Legend Of Drunken Master (1994)
More than a decade after becoming the Drunken Master, Chan reprised the role in The Legend of Drunken Master (or Drunken Master II). Similar to the first film. Chan's character is one that means well but has a habit of drinking too much and making a fool of himself. When Wong Fei-hung and his friends uncover a plot by a British consul to steal priceless Chinese artifacts, he does the one thing he told his father he would never do: become the Drunken Master again. Considered one of the best action movies of all time, this hilarious and hard-hitting affair is worth the hype.
Rent/Buy The Legend of Drunken Master.
Buy The Legend of Drunken Master on DVD/Blu-ray on Amazon.
Shanghai Noon (2000)
After finding a great deal of success with Rush Hour, Jackie Chan teamed up with Owen Wilson for the comedy Shanghai Noon, in which the action star plays an imperial guard named Chon Wang who goes to the American West to hunt down the kidnapped Princess Pei Pei (Lucy Liu) with the help of a cowboy called Roy O'Bannon (Wilson). Much like his previous buddy action movie, Shanghai Noon got a sequel of its own, Shanghai Knights, though the third film in the franchise never materialized.
Stream Shanghai Noon on Amazon.
Rent/Buy Shanghai Noon on Amazon.
Buy Shanghai Noon on DVD/Blu-ray on Amazon.
Jackie Chan's Project A (1983)
Set in 19th Century Hong Kong, Jackie Chan's Project A sees the renowned star take on the role of Dragon Ma, a marine who teams up with a navy admiral, a police captain, and a thief to take on a band of pirates who are getting assistance from corrupt government officials. One of the films that would lay the groundwork for Jackie Chan's high-stakes stunts in the years to come, Project A features one of the most daring of his career up to that point: the iconic clock tower fall with nothing more than two awnings for protection.
Stream Jackie Chan's Project A on Paramount+.
Rent/Buy Jackie Chan's Project A on Amazon.
Buy Jackie Chan's Project A on DVD/Blu-ray on Amazon.
Operation Condor (1991)
The 1991 action film Operation Condor, a sequel to Armour of God, which nearly killed the movie star five years earlier, follows Asian Hawk (Chan), a secret agent who is sent to the Sahara Desert to track down stolen Nazi gold and prevent the loot from falling into the wrong hands. With logic-defying car chases that would make Xander Cage faint, and some of Chan's most insane fight sequences up to that point, Operation Condor is a worthy addition to his filmography.
Stream Operation Condor on Paramount+.
Rent/Buy Operation Condor on Amazon.
Buy Operation Condor on DVD/Blu-ray on Amazon.
Who Am I? (1998)
In the 1998 action comedy Who Am I? Jackie Chan plays a member of an elite special forces unit who survives a deadly helicopter crash after being shot down by one of his former allies, resulting in severe amnesia. Rescued by an African tribe, Chan's character is given the name Whoami because of his constant questioning, before going on a journey to track down the man who betrayed him. Admittedly one of the sillier movies to feature Jackie Chan, Who Am I? does have some great moments, including a rooftop fight scene that would make even the most daring of urban explorers weak in the knees.
Buy Who Am I? on DVD/Blu-ray on Amazon.
Wheels On Meals (1984)
The 1984 martial arts comedy Wheels on Meals follows cousins Thomas (Chan) and David (Yuen Biao) as they go from bumbling cooks/businessmen with a mobile restaurant to reluctant heroes who are left with no other choice but the rescue a young pickpocket who has been kidnapped by a violent gang. With humorous elements and plenty of great fight scenes, this Jackie Chan comedy is one of the best movies on Amazon Prime.
Stream Wheels on Meals on Amazon.
Rent/Buy Wheels on Meals on Amazon.
Buy Wheels on Meals on DVD/Blu-ray on Amazon.
Mr. Nice Guy (1997)
Jackie Chan plays a TV chef named Jackie who falls into a world of trouble in Mr. Nice Guy. When Jackie happens to save an investigative journalist while walking home from the market one day, the accomplished cook and fighter finds himself stuck in the middle of yet another battle between good and evil. That fight scene in particular features some of Chan's best work, especially when he acts like he doesn't know what he's doing while deflecting blow after blow. At one point it was one of the best movies on Netflix and hopefully it will return to the streamer soon.
Rent/Buy Mr. Nice Guy on Amazon.
Buy Mr. Nice Guy on DVD/Blu-ray on Amazon.
Jackie Chan has spent more than a half-century making some of the most unique action movies, comedies, and thrillers the world has seen and continues to do so even in his late 60s. With multiple movies currently in the works, we can expect to see the action star's latest efforts on the list of 2021 movie premiere dates.
Your Daily Blend of Entertainment News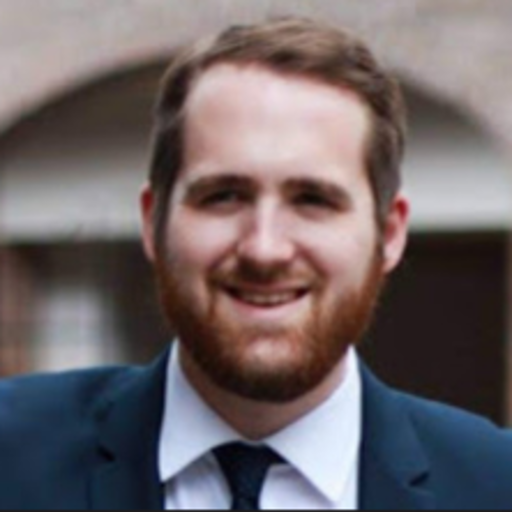 Philip grew up in Louisiana (not New Orleans) before moving to St. Louis after graduating from Louisiana State University-Shreveport. When he's not writing about movies or television, Philip can be found being chased by his three kids, telling his dogs to stop barking at the mailman, or yelling about professional wrestling to his wife. If the stars properly align, he will talk about For Love Of The Game being the best baseball movie of all time.