James Franco Is No Longer Your Best Friend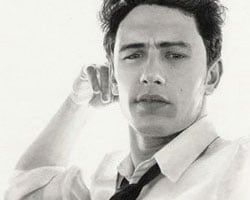 He's been Harvey Milk's best friend. He's been Spider-Man's lover (No I did not get that backwards. It's in the subtext, really!). He played Seth Rogen's pot dealer. Now, James Franco is getting out from under everyone's shadow to take front and center for In the Praise of Shadows, an indie drama directed by Jay Annania.
Variety has the plot synopsis. Shadows has Franco playing William Vincent, a man on a "eccentric and curious journey" back to New York after 4 years in exile. He's there to rescue the woman he loves from a crime syndicate.
Your Daily Blend of Entertainment News