Matthew Goode Auditioned To Play Bilbo Baggins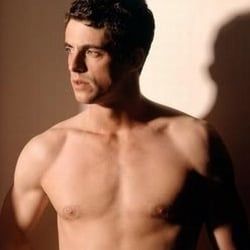 Matthew Goode may have been only a minimal part of his last good movie, A Single Man, and one of the only good parts of the travesty romantic comedy Leap Year, but he's making one invaluable contribution to Hollywood right now: giving the most candid interviews around. He made headlines last December when he accused the Weinsteins of not promoting A Single Man enough, and now in an interview with the UK's Telegraph, he mouths off again about Harvey, the "turgid" Leap Year, and the fact that he just auditioned to play Bilbo Baggins in The Hobbit.
Come again? Yes, the 6'2 actor has auditioned for the part, and while he says he has no idea if he'll get it, he told the Telegraph he'd find it hard to turn down the role if offered. Goode probably would have been on the shortlist of anyone trying to guess the actual casting calls-- he's English and skinny and could be convincingly shrunk down when in the presence of Ian McKellen, and resembles Ian Holm about as much as anyone. It's very likely Goode is getting a call from irate casting director right now thanks to his mouthing off, but god bless him-- he might be the last remaining interview worth reading.
Your Daily Blend of Entertainment News
Staff Writer at CinemaBlend