Mike Newell Taking Over Adaptation Of Ian McEwan's On Chesil Beach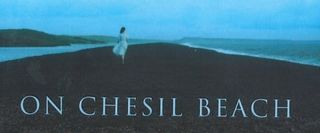 At one point, when the new James Bond movie now known as Skyfall seemed trapped in an endless limbo of pre-production, director Sam Mendes was considering directing a quick adaptation of On Chesil Beach, the recent novella by Ian McEwan. That was more than a year ago, and now that Skyfall is actually officially in production, Mendes has obviously let Chesil Beach fall to the side. And yet, it's not dead entirely! Screen Daily reports that Mike Newell is now attached to the project, which is set to shoot in early summer next year.
Mike Newell was working with small-scale films like Four Weddings and a Funeral and Mona Lisa Smile when he was hired in 2004 to direct Harry Potter and the Goblet of Fire, the fourth and maybe most unwieldy of the Harry Potter films. Since then his work has jumped all over the place, from the stiff literary adaptation Love in the Time of Cholera to the bloated disaster Prince of Persia: Sands of Time to his current project, an adaptation of Great Expectations (you can see Helena Bonham Carter done up as Miss Havisham for the film here). Newell's track record says he's better at smaller projects than bigger ones, which is why On Chesil Beach is promising.
Unlike the other recent Ian McEwan adaptation Atonement, Chesil Beach is an extremely compact story, taking place on the 1962 wedding night of a couple who both virgins. It's too early for the counterculture revolution of the 60s to have kicked in, so our main characters Edward and Florence are completely terrified of sex, and as the book flashes back to their respective childhoods we learn a little more about why. At one point McEwan said he hoped Carey Mulligan would play the lead role of Florence, but it's unclear if she was ever attached or even read a script. With Newell now ready to start casting the film, we should start learning more about that and what else he plans for the film fairly soon.
Staff Writer at CinemaBlend
Your Daily Blend of Entertainment News
Thank you for signing up to CinemaBlend. You will receive a verification email shortly.
There was a problem. Please refresh the page and try again.