This Rotten Week: Predicting The Internship And The Purge Reviews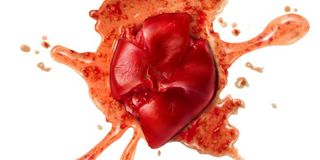 Well, it's hot as heck out there which can only mean we're knee deep in the summer movie season. And it wouldn't be the season without its fair share of blockbusters and bombs. This week looks like a mixed bag with an internship at Google and our annual purge.
Just remember, I'm not reviewing these movies, but rather predicting where they'll end up on the Tomatometer. Let's take a look at what This Rotten Week has to offer.
The Internship
When someone loses their comedic fastball, it's fairly obvious. Staying funny over the long haul is tough. The quirky nonchalance, sarcastic bent that carried you through your formative years doesn't always hold up into advanced middle age. It's really not your fault necessarily. It's not like you got less funny. Rather, the landscape has changed, new things get laughs, and the cache you used to carry around can get quickly replaced by a sad desperateness as you overreach for giggles and smiles. Once this happens, well it's a like pitcher who no longer brings the heat and now has to rely on some of the auxiliary stuff, often to diminishing (or downright pathetic) returns. Welcome to Vince Vaughn's and Owen Wilson's worlds.
It's not news that these guys haven't brought the goods for awhile. Vaughn has given us The Watch (16%), The Dilemma (24%) and Couples Retreat (11%) while Wilson has been only slightly better with Hall Pass (34%), The Big Year (40%) and How Do You Know (32%).** The Starsky & Hutch and Wedding Crashers heyday is long gone, replaced with something contrived and formulaic. The Internship appears more a movie written by people who wrote a bunch of jokes about internet "nerds" and how "adults don't understand technology" and decided to turn those canned laughs into a movie. When the trailer is predictable, the movie doesn't really stand a chance.
**I purposefully left of Midnight in Paris (93%) because, while a good movie, it doesn't represent Wilson's brand of humor. I think the flick was successful because it was Allen's vision with Wilson there by circumstance. Feel free to argue that point, but do you think of it as an Owen Wilson movie? I don't.
Shawn Levy has had directing "success" with his other ventures Real Steel (60%) and Date Night (67%). But he's also got Night at the Museum (44%), Cheaper by the Dozen (23%) and Just Married (19%) filling out the bottom of that resume so his work is far from a sure thing. This newest movie will undoubtedly finish closer to his earlier work. Presuming all people employed by Google are socially inept computer dorks and adults like Vaugn and Wilson are there to "teach them about the world" just seems so contrived. The comedic fastball is gone for these guys. And when it goes, it rarely comes back. The Rotten Watch for The Internship is 17%
When I think about the Purge happening in our Rotten neighborhood, I'm conflicted. On the one hand, it'd be a great chance for me to get out there and take care of some business I've been meaning to get to for years. Namely: burning down the house of the guy across the street who doesn't understand the basic concept of trashcan maintenance and waste disposal. Additionally, the purge would be a good chance to snatch a few of the NASCAR flags proudly waving in the breeze from a few neighbors' porches. But there's a steep downside for the riffraff "cleansing" I'd take part in. A few of the folks on my block are wildcards and might not necessarily appreciate my scholarly attitude, feng shui style of home decoration and how I spray their dogs with my hose. The Purge would be an active night for sure.
But all personal ups and downs aside, The Purge outlined in this flick seems to have created a greater societal good, dropping unemployment to 1% and basically eliminating crime (outside of one 12-hour span). An intriguing concept predicated on the idea that humans need to vent their violent tendencies at least once every twelve months while also keeping those same urges under wraps for the rest of the year (the latter seems completely impossible). Ethan Hawke's family appears ready to weather the storm until a dude shows up at their fortified house looking for help. And you know what happens from there. Everyone sits down for a lovely dinner, discusses the geopolitical landscape, listens to some Brahms and tries to fight back the band of bloodthirsty killers outside on the front lawn.
Directed by James Demonaco (Little New York-22%), The Purge puts forth an interesting concept and early reviews have been a mixed bag. Some see it as a nice play on the home invasion thriller, while others think the bigger concepts in the film are sacrificed for the sake of longer action sequences. This will keep reviews near the middle over the long haul, possibly drifting the Tomatometer below the fifty percent mark. While we wait for more reviews to come in, I'll be outlining how to "remodel" my neighborhood once the government finally gets around to following through with this idea. The Rotten Watch for The Purge is 47%
This poll is no longer available.
Recapping last week:
Well, let's take a look at the damage. After Earth (Predicted: 44% Actual: 12%) was a mess and very likely spells the end of M. Night Shyamalan's agent needing his/her secretary to answer any more phone calls from studios. A flop by any conceivable metric, this film was crushed by critics, got demolished at the box office, and proved that Will Smith alone does not a movie make. What a mess. I gave it the benefit of the doubt because Smith does have a certain action film persona that helps in overcoming suspect scripts. But he couldn't do it here. A real shame is what this is.
Meanwhile, Now You See Me (Predicted: 70% Actual: 43%) started off the week strong but faded, and faded and ended up way off the mark. The general (and snarky) conceit among critics seems to be: This movie could only "trick" us for so long (or something like that). For all the elaborate magic tricks, the flick as a whole lacked any significant substance. Though the friends we had over for for drinks last night saw it and loved so nevermind, I'll count my prediction as a win. Friends over critics is what I always say.
Next time around we come to the end and it's a bird...it's a plane...it's going to be a Rotten Week!
Doug began writing for CinemaBlend back when Terminator: The Sarah Connor Chronicles actually existed. Since then he's been writing This Rotten Week, predicting RottenTomatoes scores for movies you don't even remember for the better part of a decade. He can be found re-watching The Office for the infinity time.
Your Daily Blend of Entertainment News
Thank you for signing up to CinemaBlend. You will receive a verification email shortly.
There was a problem. Please refresh the page and try again.