SYTYCD All-Stars To Partner With Newcomers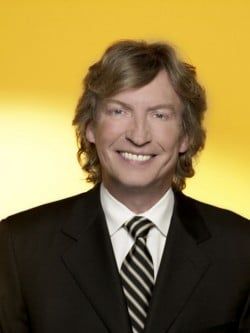 Nigel Lythgoe has finally clarified what those changes to the new season of So You Think You Can Dance mean, and added a few more. This season, there will be a Top 10, and they will be randomly paired with 10 SYTYCD all-stars from season's past. Mary Murphy is back to choreographing, along with Mia Michaels.
As for the eliminations: America will choose the bottom three dancers, who will get to perform for the judges. The judges will ultimately eliminate one, and they will retain this power all the way up until the finale, ensuring that skill will hold as much power as popularity as deep into the contest as possible.
The changes may make So You Think You Can Dance look more similar to Dancing with the Stars on the surface, but we're still talking about skilled dancers on both sides. This way, perhaps a contestant won't be hurt by a weak partner as the All-Stars will be performing in their areas of expertise.
It hasn't been made clear if this is intended as a permanent change in format for the summer series, or if this is a one-time experiment. The identities of the SYTYCD All-Stars will be announced shortly, though no specific date has been given.
The new season of SYTYCD kicks off on Thursday, May 27 from 8-10 PM ET on FOX.
Your Daily Blend of Entertainment News
Your Daily Blend of Entertainment News
Thank you for signing up to CinemaBlend. You will receive a verification email shortly.
There was a problem. Please refresh the page and try again.