With the debut of 2008's Taken, Liam Neeson ushered in an era when he became primarily known in Hollywood as an action lead. Throughout his cinematic output since that fateful hit, the concept of a "Liam Neeson Action Movie" has endured for almost two decades, with some entries faring better than others. In director Martin Campbell's Memory, the latest entry in that canon, Neeson still gets to take down villains with explosions and a particular set of weapons. However, this time out, there's added textures that separate this movie from a run of the mill entry. The result is a solid mystery thriller that gives both Neeson's acting and action muscles a workout.
A remake inspired by 2003's Belgian thriller The Alzheimer Case, the story follows hitman Alex Lewis (Liam Neeson). His talents are top notch, despite the fact that a progressing degenerative disorder is robbing him of his mental abilities – but time is clearly running out. After the fallout of a failed hit starts to unravel a web of conspiracy involving a powerful business figure (Monica Bellucci), Alex takes matters into his own hands and starts cleaning up the Texas underworld. With an embittered detective (Guy Pearce) working parallel to his efforts, Alex is trying to make things right before it's too late.
Taking the basic synopsis of Memory at face value, it's definitely something we're used to seeing Liam Neeson doing on a regular basis. Cars are blown up, seedy thugs are dispatched in efficient manners, and Neeson's Alex Lewis is killing his way to the top. The full experience that the film delivers isn't merely satisfied to focus merely on those marketable bullet points, as Memory feels closer in thematic spirit to an episode of Law and Order: SVU than a stock action/revenge thriller.
Despite looking like a "Liam Neeson Action Movie," Memory mostly trades in procedural and psychological drama.
Comparing Memory to network crime procedurals isn't a knock against writer Dario Scardapane's adapted screenplay. At the same time, it does highlight the limitations of what's ultimately delivered, as the scope is rather scaled back from what some may expect for a "Liam Neeson Action Movie."
Memory splits its time between two different prongs attacking the same threat – which makes Guy Pearce and Liam Neeson co-leads in the hero department. While Neeson gets to carry out more of the action that lies outside of the law, Pearce's character, Vincent, is more bound to the rules. We see both the detective work Vincent and his team put into solving Memory's overall conspiracy, and the more fiery wrath that Alex Lewis' side brings to the table.
Even in Liam Neeson's portion of the story, it's not merely set-pieces lined up with filler dialogue along the way. Rather, Memory shows Alex Lewis' mental degeneration, and the problems that arise as a result. At one point, we see him watching the morning news, questioning whether or not a murder that took place the night before was something that he committed himself.
Liam Neeson delivers one of his most vulnerable performances, while still hitting those intimidating notes.
After getting used to seeing Liam Neeson as the man with "a particular set of skills," Memory lets him kick ass while also questioning if he's kicking the right ass, or if he's even kicked it at all. This sort of change up is exactly what the doctor ordered, melding the man's action chops with the dramatic talents he's honed in legendary fashion in the past. Neither half of the Liam Neeson acting machine is neglected, which is only a benefit to his co-stars.
There's one scene in particular that really shows off how well Memory plays its lead actor against his co-stars: during a tense and crucial exchange between Alex and Vincent in the third act, Liam Neeson and Guy Pearce have a rare face-to-face moment. It results in an extremely vulnerable moment for Alex, which Liam Neeson plays to perfection. While they don't share the screen often in the majority of Memory, Neeson and Pearce's brief moments together are quite effective.
Feeding the fans wanting to see the Liam Neeson they've come to know in recent years, Memory doesn't let audiences forget the Neeson who rose through the ranks in prestige dramas. The resulting film feels like a bit of an upping of the stakes for the actor's future filmography, as it's proven yet again that there's more to Liam Neeson than shooting and crashing.
Memory is one of the better entries in Neeson's recent work, proving that he should team up with Martin Campbell more often.
While it's not as loaded with spectacle as films like The Ice Road or Honest Thief, Memory seems to have traded that in for being a quieter, more introspective thriller. That trade off is more than welcome, with more of Liam Neeson's acting skills being allowed to take center stage. It's not a pulse pounding, thrill-a-minute adventure, but Martin Campbell's film uses moments like those to enhance the slower, more methodical story at play.
Such a concept could either turn off Liam Neeson's loyal fanbase, or bring them out in droves. It's fair to say that Memory is a bit of a prototype that could be fleshed out to a greater degree in future projects. That being said, the movie you see before you is a step in the right direction for the star, as it's a move away from other recent stories that have leaned too heavily on the actor's action pedigree, only to completely ignore his natural charm and relatability.
Time and again, Liam Neeson has debated whether or not to retire from action movies, in the name of blazing trails in either drama, comedy or romantic films. Memory is an encouraging sign that should he continue down the road he's currently on, there's plenty of entertainment ahead. All that has to happen is for the right script to come along that balances Action Neeson with Dramatic Neeson, and the results will speak for themselves.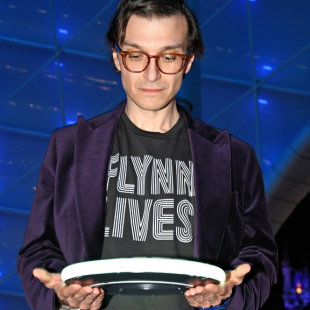 Senior Movies Contributor
CinemaBlend's James Bond (expert). Also versed in Large Scale Aggressors, time travel, and Guillermo del Toro. He fights for The User.