Ed Norton Wants Robert De Niro To Sleep With His Wife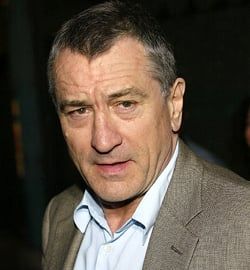 Not many people have attempted to manipulate Robert De Niro (or the characters he plays, rather) and succeeded. In fact, has anyone even tried to manipulate De Niro at all? With his creepy laughs and intimidating demeanor, I wouldn't want to have dinner with the dude, much less try to make him the butt of a diabolical plan. But that's what Ed Norton is up to.
According to Variety, Overture Films has picked up US distribution rights to Stone, a new film starring Robert De Niro, Edward Norton, and Milla Jovovich. The film will have Norton playing a convicted arsonist who attempts to manipulate his parole officer in order to ensure his parole. How does he do that? By offering up his super hot wife of course, played by Jovovich. The film is directed by John Curran and written by Junebug's Angus MacLachlan.
This sounds like a mildly interesting thriller, and it'll be interesting to see how De Niro and Norton play off each other, but De Niro's been off his badass game lately. He's at his weakest. Norton may be able to take the big guy down.
Your Daily Blend of Entertainment News