J.J. Abrams Hires Writer For Diamond Heist Project At Paramount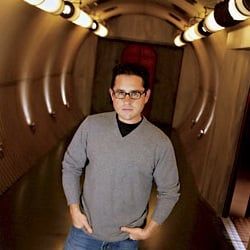 A movie about a diamond heist might not catch your interest right off the bat-- we're years away from the Ocean's Eleven movies and the Thomas Crown Affair, and they had that territory pretty well covered. But you know who has the power to make any project seem worthwhile? J.J. Abrams, that's who. The man of twists and turns is on board to produce Paramount's untitled heist project, and now he's hired a writer, Phil Alden Robinson, to move it forward.
According to THR, the Field of Dreams and Sneakers writer will be adapting the Wired article "The Untold Story of the World's Biggest Diamond Heist," by Joshua Davis (available online in its entirety here). Davis spent six years interviewing the group of Italian thieves who stole millions of dollars worth of diamonds, gold and jewelry from a Belgium diamond vault. They got caught, of course, which is how Davis was able to interview them, but damn they must have had a great story to tell.
Your Daily Blend of Entertainment News
Staff Writer at CinemaBlend