Javier Bardem Gets A Sex Change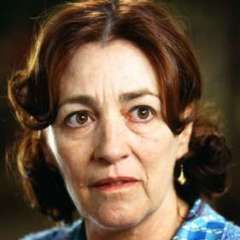 Personally I don't see how you dare turn Javier Bardem down for anything, but when you're Francis Ford Coppola, it seems, you do whatever you want. The Godfather director recently replaced Bardem in a key role in his upcoming Tetro, casting instead a fellow Spanish actor with one key difference from Bardem—she's a woman.
Carmen Maura, whom The Hollywood Reporter says is now taking the role, starred in 2006's Volver, and is perhaps as famous as Bardem is in Spain, except she lacks that whole Oscar thing. The Reporter seems to suggest that might be an issue for Coppola now, since Bardem was the biggest name in the cast (Vincent Gallo is the actual star) and the only one with any major Hollywood cred.
Coppola, that sneaky old man, is calling the switch a "sex-change operation," which ensure that typing the phrases "Francis Ford Coppola" and "sex-change operation" will yield results for some time. He said, ""As I read and reread (the script), I felt that the interaction between the two characters would be far more intriguing if they were of the opposite sex." More "intriguing," huh? Are we getting a hot for teacher scenario? And how could that possibly have not been intriguing if it were still smokin'-hot Javier Bardem?
Bardem can dry his tears on his Oscar, of course, and get started with his work on the upcoming musical Nine. And really, this is a great opportunity for Maura, who hasn't done much English-language work. So everyone wins, except those hoping for a Bardem-Gallo sex scene. Maybe next time, kids.
Your Daily Blend of Entertainment News
Staff Writer at CinemaBlend