Joss Whedon's Cabin In The Woods May Be MGM's Next Casualty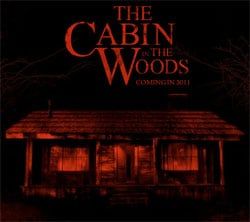 First it was James Bond, then The Hobbit, now Joss Whedon is being taken out by MGM's ongoing financial nuclear winter. Actually this is progress for Joss. Usually he's the first to take the hit.
Cabin in the Woods, written and produced by Whedon, was set up at MGM and should have been swinging into form right about now. But the studio's too broke and too broken to get anything done and so THR suggests that Cabin will be bumped off its January 2011 release date and sent to a waiting room somewhere in development hell.
MGM's remake of Red Dawn may also be another casualty. It's expected to be pushed back from its November release date.
The really frustrating thing about MGM is that, suddenly, they have a lot of movies people are interested in seeing. Had this been true any other time in the past decade or so, they wouldn't be in this situation. Now though, they have movies which could make them money, but they don't have the ability to release them. Not releasing movies probably isn't going to help you crawl out of this hole guys.
Yet there's a silver lining here. The Cabin in the Woods never really felt like a January release anyway. That's typically the realm of crummy movies nobody has anything better to do with, or worse, obese mall cop films. The script I read made it seem more like a big budget, blockbuster summer tentpole. Maybe getting it out of January will be for the best, assuming it ever gets released at all.
Your Daily Blend of Entertainment News