Listen To Christian Bale Flipping Out On Terminator: Salvation Set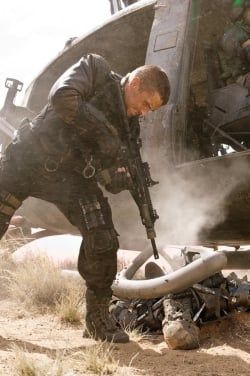 Bad news for those of us who gave Christian Bale the benefit of the doubt when his mom and sister filed assault charges against him last summer. The actor was apparently recorded going nuts on the Terminator: Salvation, screaming at a lighting guy who had gotten in the way of one of the shots. Gawker got their hands on the audio, and lets just say it's a little uncomfortable to hear Batman belittling one of his inferiors.
Listen to the audio, but be warned: You may never watch The Dark Knight in the same way again. I think we all figured Bale had some anger management issues, and obviously tapped into some darker places for some of his darker roles, but it's always a shame to actually witness the ugly side of film production. But hey, maybe all this anger went into making John Connor even more badass than before.
Staff Writer at CinemaBlend
Your Daily Blend of Entertainment News
Thank you for signing up to CinemaBlend. You will receive a verification email shortly.
There was a problem. Please refresh the page and try again.