The Matrix's Marital Arts Guru To Be Honored At Fantastic Fest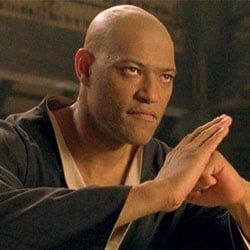 If you're not familiar with the amazing martial arts stylings of Yuen Woo-Ping, pop in the Matrix Trilogy DVDs and observe the awesomeness that is Mr. Yuen. His breathtaking fight scenes and stunts, lavish choreography, and high-flying wire-action techniques ushered in a whole new era of Hollywood fight choreography. So, it's no surprise that the master fight choreographer is being celebrated at this year's Fantastic Fest.
According to Wired , Woo-Ping will be honored with the Lifetime Achievement Award on Sept. 25 at Austin's 6th annual Fantastic Fest, complete with the world premiere of his new martial arts film, True Legend featuring Jay Chou ( Kato in the upcoming Green Hornet movie). True Legend will screen as a double feature, paired with his 1978 directorial debut Snake in the Eagle's Shadow.
Woo-Ping has had a long career spanning four decades and forty films, and has worked with some of the most well-known kung fu action stars including; Jackie Chan, Stephen Chow, Michelle Yeoh, Jet Li – and that's just the tip of the iceberg! For more anti-Hollywood examples of his work, check out Drunken Master starring Jackie Chan and Fist of Legend starring Jet Li.
Your Daily Blend of Entertainment News
Thank you for signing up to CinemaBlend. You will receive a verification email shortly.
There was a problem. Please refresh the page and try again.