Mendes And McConaughey Find Love Over The Border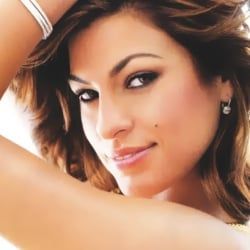 Eva Mendes has terrible, terrible taste in cinematic men. She's been paired with Nicolas Cage twice already, for God's sake-- isn't that punishment enough? But next on her agenda of self-loathing is Southbound, in which she'll play Mexican temptress opposite Matthew McConaughey as a border patrol officer.
I know what you're thinking-- yikes, right? Variety writes that Jonathan Jakubowicz, whose previous Spanish-language film Secuestro express was the highest-grossing film in Venezuela's history, will be directing this from Peter Craig's script. No word on how much of the film will be in Spanish, or if we'll get to hear McConaughey speak Spanish in his hilarious Southern drawl. Regardless of how potentially cheesy this looks, that alone might be worth the ticket.
Staff Writer at CinemaBlend
Your Daily Blend of Entertainment News
Thank you for signing up to CinemaBlend. You will receive a verification email shortly.
There was a problem. Please refresh the page and try again.