Ortega Directing Movie Version Of In The Heights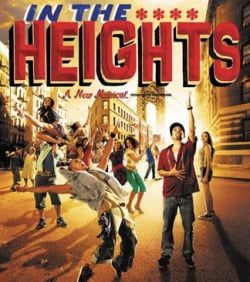 When Kenny Ortega bailed on the Footloose remake a few months back, it seemed that he was going for a more highbrow career, maybe getting away from musicals entirely. Well, we got the highbrow part is right, but Ortega will be using his skills as a musical director to adapt the Broadway smash In the Heights for the screen.
Heights, which won the Best Musical Tony in 2007, was originally composed and written by Lin-Manuel Miranda, who also starred in the original Broadway run as Usnavi, a bodega owner living in upper Manhattan and narrating the daily lives of the people in his neighborhood. Miranda will reprise his role and produce the film, which if you've seen the musical, you'll know is the only possible choice-- kid has charisma like crazy. Quiara Alegria Hudes, who wrote the play's book, will also write the movie's script.
It's necessary for me to note here that Miranda is a proud alum of my own college, where he started writing In the Heights as a sophomore. Not only is In the Heights exuberant and witty and full of ridiculously catchy salsa-meets-Broadway songs, but it's one of very, very few original musicals to catch on in recent years. I couldn't think of a musical more deserving of the movie treatment.
Your Daily Blend of Entertainment News
Staff Writer at CinemaBlend