Rooney Mara Injures Her Shoulder While Training For Girl With The Dragon Tattoo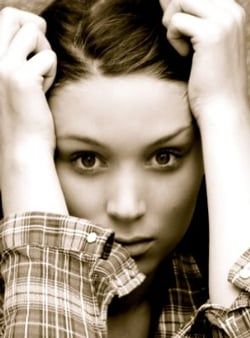 UPDATE: Cinematical reached out to Sony and, unsurprisingly, the studio is claiming there's no truth to the story. Normally I'd be skeptical about a studio covering its tracks, but the situation never seemed all that dire. Feel free to resume your day.
The character Lisbeth Salander in the Girl With the Dragon Tattoo is a tough cookie, and apparently the same goes for Rooney Mara, who will be playing her in the American remake. According to Swedish news outlet Nojes Bladet, Mara was training to play the hardened character and severely injured her shoulder so much so that certain shoot days needed to be rearranged in order to accommodate her.
The nature of the injury isn't specified, but presumably there was a problem during her motorcycle instruction or during her weight training. Probably she didn't hurt her shoulder learning how to hack into computers or speak with a Swedish accent. The article claims, however, that the 25-year-old actress has been at the hospital gym to expedite rehab while the shoot moves on without her for the time being.
Director David Fincher will be filming 31 days in and around Stockholm, and those days shouldn't be too heavily affected by Mara's injury. From the sound of it, she's recovering just fine and will be back on her feet in no time.
Your Daily Blend of Entertainment News