Safety Not Guaranteed Scribe Derek Connolly Penning For Pixar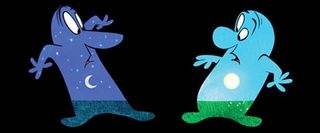 One of the more surprising success stories out of Sundance is that of the filmmakers behind the time travel-centered romantic comedy Safety Not Guaranteed. The movie that starred Mark Duplass as a goofy could-be genius and Aubrey Plaza as his sullen love interest won its screenwriter Derek Connolly the Waldo Salt Screenwriting Award, and earned a nomination for the fest's Grand Jury Prize. It opened in limited release a few months later, and was warmly received by critics thanks to its bittersweet humor and surprisingly poignant romance. While it earned only $4 million in the domestic box office, the film and its makers got the notice of some serious Hollywood players.
When Star Wars: Episode VII's announcement sparked conversations about who should helm, Safety Not Guaranteed director Colin Trevorrow was a surprising but seemingly viable contender. But just yesterday we learned that its not Star Wars he's destined for, but a remake of another sci-fi flick beloved by children of the '80s, Flight of the Navigator. As they did on Safety Not Guaranteed, he and Connolly will collaborate on that venture, but that's not the only Disney project Connolly is slated for.
As a part of Variety's profile on 10 Screenwriters to Watch, Connolly revealed he's penning a script for Pixar that's being directed by Teddy Newton, who helmed the Oscar-nominated and deeply charming animated short Day & Night. As we've come to expect from Pixar, he's reluctant to drop any real details on the project at this point. However, Connolly did comment that the experience of working at the celebrated animation studio is unlike anything he's done before. He confesses:
Whatever the premise, the combination of Connolly's imaginative and emotional arcs paired with Newton's skill for visual storytelling sounds like a great base for another Pixar hit. Plus, he says he's been advised "not to dumb it down or treat animation like it's for kids," which may as well be Pixar's motto…though maybe it'd sound better in Latin.
Staff writer at CinemaBlend.
Your Daily Blend of Entertainment News
Thank you for signing up to CinemaBlend. You will receive a verification email shortly.
There was a problem. Please refresh the page and try again.