Submit Your Own Poster Design For The Re-Release Of The Artist

From the moment The Artist premiered at Cannes this time last year, many movie critics had called it: this movie was a giant crowdpleaser with the potential to win Best Picture. Yes, it was a black and white, French, silent movie about old films, starring actors few Americans had heard of, but it was just as big a success with audiences as the Cannes critics predicted, making $129 million worldwide, and of course winning five Oscars in the process.
Now The Artist will have the chance to add a bit more to that box office tally. The Weinstein Company has announced it's re-releasing The Artist in theaters this weekend, in time for Mother's Day and offering up an alternative to the weekend's only other major release, Dark Shadows. And they're also offering fans of the movie, especially artistically inclined ones, to get in on the event themselves. They're running a contest called "Artists for the Artist," in which painters, designers and the like are encouraged to make their own poster for the movie. The winner will receive a frame, theater-sized print of their design, and it will be posted on the movie's Facebook page, along with a link to the artist's portfolio.
You can enter the contest here, and your submission will be added to the gallery you see there. The winner will be announced on May 16. Take a look at one of the submissions below, and know what you're working against-- that's pretty much what the campaign poster will look like when Uggie inevitably runs for public office, and that's going to be a hard one to beat.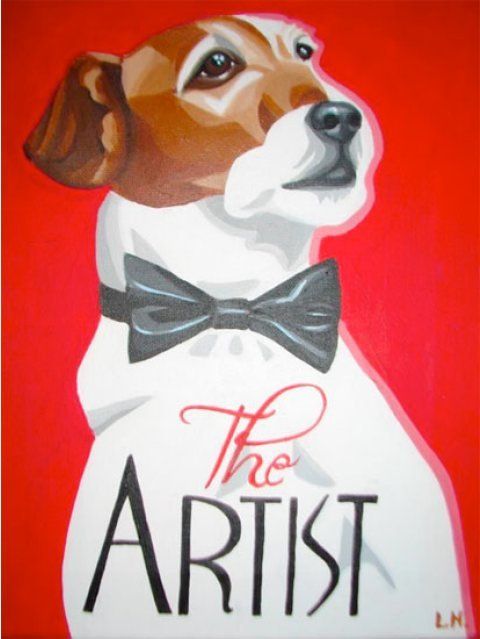 Staff Writer at CinemaBlend
Your Daily Blend of Entertainment News
Thank you for signing up to CinemaBlend. You will receive a verification email shortly.
There was a problem. Please refresh the page and try again.