Taylor Lautner To Star In Vision Quest Remake?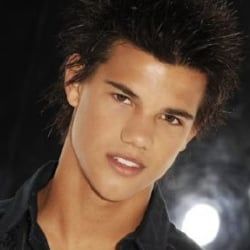 Taylor Lautner probably wants to think of himself as the new Johnny Depp or Leonardo DiCaprio-- teen idol turned serious actor-- but is it possible he's actually the new Matthew Modine? According to E! Online, Lautner is in negotiations to start in a remake of 1985's Vision Quest, the romance that starred Modine as a high school wrestler who fell in love with an older woman staying as a boarder at his house.
Lautner did karate as a kid-- seriously check this out-- and we all know there are millions of older women who would die for the chance to teach him a thing or two about love. Sounds like a pretty natural next step for Team Jacob Nation-- but we probably ought to wait until Lautner turns 18 before we start showing him, ahem, coming of age. Though that's happening next February, so Hollywood, start your engines!
Your Daily Blend of Entertainment News
Staff Writer at CinemaBlend