Video Interview: Gerrymandering Documentary Director Jeff Reichert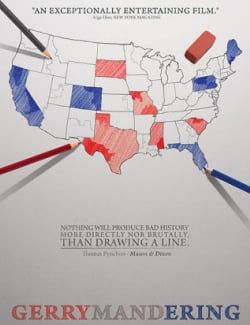 Jeff Reichert had working on nearly every side of the industry that writes about and promotes films, founding the online film magazine Reverse Shot and serving as the senior VP of Magnolia Pictures, but only this year did he finally step behind the camera for his debut feature. The documentary Gerrymandering came out when he noticed the oddities in his own Brooklyn district, when his local representative suddenly had been drawn out of his own district. That inspired Reichert to travel the country to explore the notion of gerrymandering-- the highly political process of redrawing districts to benefit politicians desperate to hang on to their seats and their power by whatever means necessary.
I saw Gerrymandering-- which opens today in limited release-- at the Tribeca Film Festival last spring, and found a fun, entertaining, and in its own way, deeply patriotic film. A few days later I talked to Reichert about embarking on his first film, weaving together stories from across the nation and explaining a difficult political process, and snagging Arnold Schwarzenegger as one of his talking heads. Check out snippets from our conversation below.
Staff Writer at CinemaBlend
Your Daily Blend of Entertainment News
Thank you for signing up to CinemaBlend. You will receive a verification email shortly.
There was a problem. Please refresh the page and try again.