Comcast Just Made A Huge Mistake That Ruined A Woman's Credit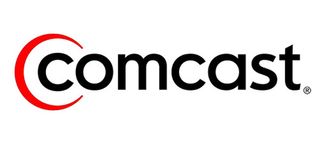 Large companies often make errors. Typically these errors are small, such as when a bill is sent to the wrong address, etc. Still, sometimes they are larger, like when Netflix accidentally billed some of its clients dozens of times in one month. The streaming service isn't the only corporate giant who has ever made a big mistake. Recently, a woman revealed how Comcast gave her the runaround after the company ruined her credit over a bill she actually paid. Yes, that's correct. Over a bill she paid. Here's what allegedly happened.
Comcast customer Michelle Penn once owed Comcast $400 for a bill that had been due in 2009. It took her quite a while to pay that bill—several years in fact—but once she paid the bill last year, Comcast failed to credit her account or alert creditors to inform them that her outstanding debt was actually not outstanding any longer. Recently, Penn attempted to purchase a single family home, but found that she couldn't because her credit score had dropped a whopping 215 points due to the issue with Comcast.
As often happens in this sort of situation, Penn tells WTR 6 that she called Comcast to resolve the issue but was stuck with long wait times on the phone and employees who didn't know how to right the situation. The news outlet eventually went to bat for her and contacted the company, eventually getting Comcast to state it had made a mistake. Still, it'll be at least two weeks before all of the credit companies update their records and Penn can move on with her life. The woman told the news outlet she is thankful for their help:
Comcast is typically high—if not highest—on lists of the worst companies in America. The company does what it can to stifle competition like Sling TV and DirecTV, and the company is also not known for customer service. About a year ago, the company made news for changing a woman's name to a swear word when she tried to cancel her cable package. All of these problems aren't even counting the fact the company has continued to grow more unpopular thanks to raising prices and putting caps on bandwidth use.
Errors like the one that happened to Penn do happen on occasion. What's striking is not that the error happened, but that the company doesn't seem to have done anything to fix the issue or accommodate the former subscriber once the error was discovered, at least not until the local news in Richmond, Virginia got involved. In he said, she said situations like this, it's hard to tell exactly how one problem may have led to another. We, for instance, don't know how patient or clear Michelle Penn was over the phone. Regardless, it's still up to a company to fix its mistakes, no matter how big or small, and especially when a person's credit is on the line.
Reality TV fan with a pinch of Disney fairy dust thrown in. Theme park junkie. If you've created a rom-com I've probably watched it.
Your Daily Blend of Entertainment News
Thank you for signing up to CinemaBlend. You will receive a verification email shortly.
There was a problem. Please refresh the page and try again.