Food/HGTV Say Cablevision Won't Negotiate Their Return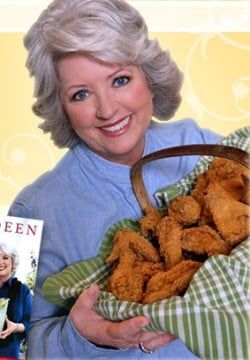 While Food Network and HGTV remain dark for Cablevision subscribers, as we reported a few days ago, negotiations of a sort are continuing. It doesn't look like Cablevision and Food/HGTV parent company Scripps Networks Interactive are at the tables, but Scripps is taking their side straight to the media.
As we now know, the similar case with the FOX network and Time-Warner Cable led to a temporary contract extension to keep the network on the air. According to the latest press release from Scripps, the reason they went dark was because "repeated requests to sit down together to discuss a fair market price for our networks have been rejected – even as recently as Sunday [January 3, 2010] afternoon."
Scripps isn't even focusing anymore on their desire for fair market value, which is what led to the confrontation in the first place. They just want a chance to sit at the table and negotiate in good faith with Cablevision. "Every other cable and satellite provider in the country has willingly and professionally renegotiated a fair market rate for the rights to carry these popular networks," they said. "That's why both networks can still be seen on every other cable, satellite and telecom system in the country except Cablevision."
They've already taken their plea to the masses at ILoveFoodNetwork.com and ILoveHGTV.com, but now they're putting Cablevision in an awkward position in the public eye, and particularly in the eyes of their 3.1 million subscribers in the northeast. I'm sure Cablevision isn't pleased to see Scripps airing their dirty laundry like this, but they have to be concerned that at least some Food and/or HGTV fans have started considering alternate ways to get their favorite cooking shows.
There are always two sides to any story, but it is hard to dispute the growing importance of the Food Network in particular, of the two. It has played a huge role in the revitalization of food and cooking-based programming, and has grown into one of the premiere networks on the air. Of course Scripps would want to renegotiate their rates. Any network that's seen growth like that would want to (look at FOX).
Cablevision could probably survive without them, but Scripps certainl isn't making it easier by rubbing it into the faces of their subscribers that they are the only 3.1 million television viewers, who pay for the privilege, who can't watch their favorite chefs whipping up something in the kitchen.
It seems inevitable that Cablevision will go back to the table on this one, and that Scripps will get their increase, and Cablevision will simply pass it onto their subscribers. That's how these things work. It's also another step toward the changing face of television. According to Scripps, Cablevision subscribers are already paying $83/month for their cable services, and I know the rates are like that nationwide.
If FOX and the big networks can get bigger rates for their bigger ratings, since relying solely on advertising revenue alone isn't cutting it anymore, those fees will only increase, and subscribers will only be able to take so much. What the future holds remains desperately uncertain, but these are the cases that will take us there.
Your Daily Blend of Entertainment News
Thank you for signing up to CinemaBlend. You will receive a verification email shortly.
There was a problem. Please refresh the page and try again.