Homeland Preview: Season 1, Episode 8 - Achilles Heel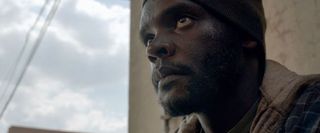 This Sunday, Showtime's Homeland continues with an episode called 'Achilles Heel.' Many of us are probably still reeling from 'The Weekend' because, well, it was one of the more intriguing and emotionally intense shows of the still young series. Not only did the audience find out about a major new plot development but the series also did a tremendous job handling the developing relationship between Carrie and Brody. What could 'Achilles Heel' possibly have in store to try and top that?
Before moving ahead to discuss the preview clips (and the trailer) for this weeks episode, it's worth taking a step back for one second to further analyze the brilliance that was 'The Weekend.' I'm not going to analyze the ep any further (for that you can read my recap here) but I will allow Homeland's creators to take a minute and explain the episode from their perspective and also the inevitable ramifications and consequences of last week on the series as a whole. Take a minute a listen to Howard Gordon and Alex Gansa talk shop, it's pretty interesting.
Now, on to next week and 'Achilles Heel' which will (probably) primarily focus on the hunt for Tom Walker. However, in the clips from the upcoming episode, we get a much more muted look at the show. First, we find Brody and Jess attending a lavish government function where they encounter Saul and Elizabeth (some political player). Saul probes into Elizabeth's intentions for the 'perfect couple' and how she is grooming him for something.... what? We'll have to wait and see. The second clip is also rather quiet and emotionally centered, showcasing a conversation between Carrie and Walker's Widow Helen before she gets called into Estes office.
Oh, and those in the right region can watch the preview for a little more upbeat and exciting look at next week. The trailer focuses more on Walker and the chase to bring him in while also given us a brief moment between Carrie and Brody (where she tries to explain herself). Expect a lot next week, as always, as the show continues its excellent first season.
Homeland airs on Showtime, Sundays at 10 p.m. ET/PT. It stars Claire Danes, Damian Lewis, Mandy Patinkin and Morena Baccarin.
Official synopsis via Showtime's website,
Your Daily Blend of Entertainment News