A Modern-Day King Arther And Camelot Come To Starz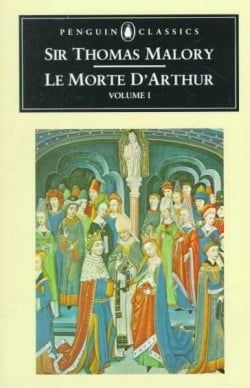 On the heels of their smash hit foray into ancient Rome with Spartacus: Blood & Sand, Starz is taking us to the era of King Arthur with Camelot. Well, sort of. Billed as a romantic adventure, the 10-episode series is based on Sir Thomas Malory's Le Morte d'Arthur, but appears to be a modern retelling of the tale, more akin to Kings than Spartacus.
Filmed entirely in Ireland later this year, the network is hoping to have it on the air by the first half of 2011. "The story of Arthur isn't history, it's mythology, and Camelot isn't a place but an idea of hope that has resonated at different times throughout history," explains Starz president and CEO Chris Albrecht.
They intend "to tell the universal story of Camelot on a global scale,"according to Albrecht. The concern is that while period dramas have been doing well on the premium channels, these modernized remakes of classic ancient tales seem to struggle. NBC struggled with their modern take on the biblical myth of King David (Kings), but it was a failure to find an audience that was the problem; not the quality of the product.
Perhaps, though, had Kings aired on a premium network, it would have fared better. There is a greater patience and sophistication with premium productions than the broadcast networks seem to be able to offer successfully. A broadcast run of Dexter failed to muster much of an audience for CBS, while Showtime continues to win with it on their channel. The audiences are so vastly different, that the quality of this Camelot will determine its fate
Also, Starz ordered up a second season of Spartacus: Blood & Sand before the first episode had even aired, based solely on the increasing quality of the episodes in production. That's a network that is more concerned with building a stable of high quality original programming than making the next quick buck. If I were passionate about producing a challenging television series, I'd much rather be there than on broadcast television.
Your Daily Blend of Entertainment News
Thank you for signing up to CinemaBlend. You will receive a verification email shortly.
There was a problem. Please refresh the page and try again.