New NBC Series: Kath And Kim - Fall 2008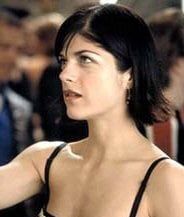 One of the new series that NBC is set to air this fall isn't exactly new. Of the few new comedies the network is set to premiere is Kath & Kim, a remake of a popular Australian series that centers on a divorced woman and her grown daughter. Here's the description that was released by NBC:
KATH & KIM -- They're the most dysfunctional duo in suburbia. Kath Day (Molly Shannon, NBC's "Saturday Night Live") is the mom, a foxy, 40-something divorcée who finally has time for herself and her valiant search for love. Kim Day (Selma Blair, "Hellboy," "Hellboy II") is the daughter, a self-absorbed princess recently separated from her husband who finds consolation in stuffing her face. When Kim decides to move back home, Kath reluctantly agrees -- but to Kim's chagrin, Kath is not about to cater to her every whim as she has in the past. Based on the most successful comedy in Australia of the same name, Kath and Kim are two brassy women who prefer the finer things in life like acrylic nails, big hair and faux diamond chips. The series is produced by Universal Media Studios and Reveille. The executive producer/writer is Michelle Nader ("The King of Queens") and the executive producer/director is Paul Feig ("Freaks and Geeks," "The Office"). Gina Riley, Jane Turner and Rick McKenna also are executive producers
I adore Molly Shannon and Selma Blair. While some might consider Shannon's comedic style to be over the top, I'm hoping this new character will be more along the lines of the role she played in Never Been Kissed, which was funny but somewhat subdued and far less spazzy than her usual roles (specifically, the Saturday Night Live Mary Catherine Gallagher character, which she's most known for). Then again, based on the above description ("brassy women" who like fake nails, big hair and fake diamonds), it's hard to say. Hopefully they'll make both characters humorous without being totally obnoxious and unlikable. I know very little about the original Australian version of this series but when it comes to remakes, I choose to be optimistic (at least, for the time being.) We'll have to wait and see how the promos look.
For NBC's Fall '08, Winter '09 and Summer '09 lineups, CLICK HERE.
Your Daily Blend of Entertainment News
Thank you for signing up to CinemaBlend. You will receive a verification email shortly.
There was a problem. Please refresh the page and try again.