TV Review: Lincoln Heights On ABC Family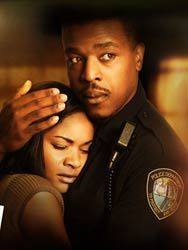 Lincoln Heights
Creator: Seth Freeman
Starring: Russell Hornsby, Erica Hubbard, Nikki Micheaux, Robert Adamnson, Rhyon Brown, and Mishon Ratliff
Airs: Tuesdays at 8:00 p.m. on ABC Family
I've made no secret of the fact that I'm totally hooked on ABC Family's new series, Greek. So when I was offered the opportunity to review the first episode of the second season of Lincoln Heights, I jumped at the chance. What I've concluded, based on the episode I watched, was that this is actually a pretty decent TV show.
Having not seen the first season of Lincoln Heights, prior to viewing the first episode of Season 2, I had to do a bit of research on the series. The first season consisted of 13 episodes, which aired on ABC Family at the beginning of this year. The story centers on the Sutton family and their life in Lincoln Heights. As well as being a father and husband, Eddie Sutton is a cop who relocated his family to his old neighborhood and has been working tirelessly to clean up the streets and take care of his family.
The first season focused in large part on the Sutton Family's adjustment to the dangerous neighborhood. When season two picks up, tensions appear to be at an all time high and are predominantly race related. Eddie's high-school aged daughter Cassie and her boyfriend Charles are confronted in school by a white kid who tells Charles off for dating Cassie (who is black). Around the school, other racially charged fights are breaking out and eventually; a riot ensues, spilling out of the school and onto the streets.
While Lizzie, Tay and Cassie attempt to find safety from all of the fighting and looting, their mother Jenn is hard at work at the hospital trying to patch up all of the injured kids. Eddie is on the streets attempting to prevent the situation from escalating even further. In an effort to not spoil the episode any further, I will just say that the situation gets pretty bad and someone gets seriously hurt.
There is definitely a strong family element to this series that makes the show stand out among a lot of other shows on TV today. The Suttons don't agree on everything but they appear to genuinely care about each other's well being. It's also evident that despite the neighborhood they're living in, Jenn and Eddie have raised their kids to understand right from wrong.
While the main story arc of the series appears to be the family's attempts to adapt to life in a bad neighborhood the real foundation of Lincoln Heights is the relationships between the characters.
Jenn and Eddie are both hard workers who share a strong bond not only within their marriage but with their children as well. They both appear to be conditioned to working in high-stress careers; Jenn being a nurse and Eddie, a street cop but they still make time to pay attention to what's going on in their kids' lives.
As for Cassie and her equally adorable boyfriend Charles, I'd be lying if I said I didn't enjoy watching these two on screen together. The fact that Charles is white and Cassie is black doesn't seem to bother them but Eddie and some of Cassie's schoolmates certainly haven't overlooked this fact. Their relationship is written well and I can understand why teenagers and young adults would enjoy watching it play out.
The two younger Sutton kids are close in age and while I'm sure they don't always get along, they appear to look out for each other and share as much of a friendship as any brother and sister could have.
Based on the first episode of the second season, I've determined that Lincoln Heights is a family friendly show with enough drama to appeal to teenagers and a decent enough story to make it more than just tolerable for adults.
Season 2 of Lincoln Heights premieres on Tuesday, September 4th at 8:00 p.m. on ABC Family.
Your Daily Blend of Entertainment News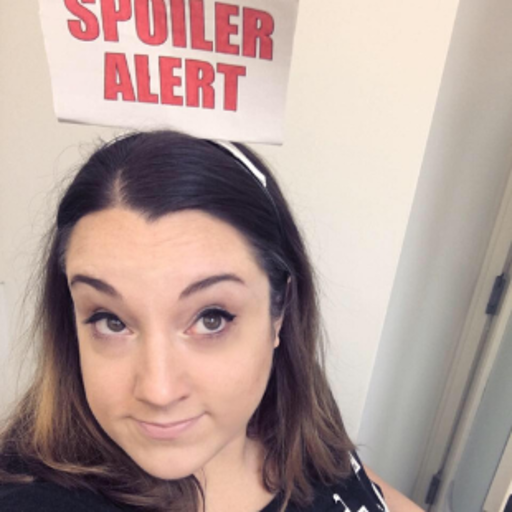 Assistant Managing Editor
Kelly joined CinemaBlend as a freelance TV news writer in 2006 and went on to serve as the site's TV Editor before moving over to other roles on the site. At present, she's an Assistant Managing Editor who spends much of her time brainstorming and editing feature content on the site.