Terry O'Quinn Returns To Hawaii For Recurring Role On Hawaii Five-O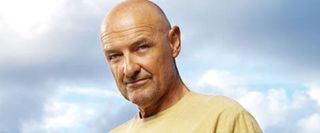 Terry O'Quinn suffered from a brief acting lull after Lost ended, but it looked like he was headed toward fairer weather this spring, when he was locked in for the ABC drama, Hallelujah. Unfortunately, the pilot didn't pan out, but good actors aren't out of demand for long. O'Quinn will be joining CBS's Hawaii Five-O in a recurring role in the fall.
According to TVLine, O'Quinn will play a Navy Seal Lt. Commander who will hold some of answers to the mystery surrounding the murders of McGarrett's (Alex Laughlin) parents. This won't be the first time O'Quinn played a Navy man. O'Quinn also had a recurring role on JAG as Admiral Thomas Boone in the early 2000s.
As far as theHawaii Five-O role goes, hopefully O'Quinn will have enough to do until he finds something more substantial. The gig will certainly bring back some memories. Not only will O'Quinn be working with Lost alum Daniel Dae Kim, but Lost was also shot in the Aloha State.
Your Daily Blend of Entertainment News
Thank you for signing up to CinemaBlend. You will receive a verification email shortly.
There was a problem. Please refresh the page and try again.