Uncharted 4 Developer May Have Just Teased Their New Game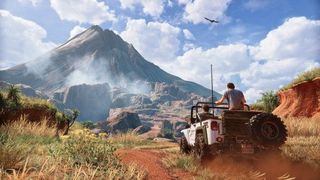 Since the overwhelmingly successful release of Uncharted 4: A Thief's End, Naughty Dog has been quiet about what they could be working on next. While some people have speculated that The Last Of Us 2 is coming, the developer dropped some hints as to what it could be.
In an interview with Naughty Dog director Neil Druckmann, he told GameSpot,
So while no specific details were released about a game, we do have an idea of what kind of story we're looking at. As it always seems to be with Naughty Dog, the game sounds like it's going to be incredibly story-driven, very much like The Last of Us and Uncharted. But it also sounds like they might be jumping on the decision-based gameplay bandwagon. Titles like Beyond: Two Souls _and _Life Is Strange both use that style of gameplay so it only makes sense that a developer as narrative-driven as Naughty Dog would try to explore that too. At least, this is the sense I get from Druckmann's response, but nothing has been confirmed yet.
There is also a possibility that he could be talking about the next The Last of Us installment, which many reports have exclaimed that Naughty Dog is working on a sequel. While the game hasn't been officially announced yet, it's pretty obvious that there's going to be another game.
But until Naughty Dog makes an official statement about anything, we can only speculate for now.
Your Daily Blend of Entertainment News
Thank you for signing up to CinemaBlend. You will receive a verification email shortly.
There was a problem. Please refresh the page and try again.