Upcoming Video Game Movies And TV Shows: The Adaptations Coming In 2021 And Beyond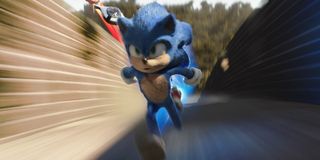 For the longest time, the term "video game movie" was never synonymous with adjectives like good, enjoyable, or even faithful, but that has all changed in recent years with video game movies like Sonic the Hedgehog, Detective Pikachu, and even the Wreck-It Ralph franchise, which even though it's not based on any specific game, includes a myriad of classic characters. And with the slate of upcoming video game movies and TV shows, it looks like the dark days of the Max Payne, Resident Evil, and Super Mario Bros. adaptations are nothing more than a distant memory.
Throughout 2021, 2022, and beyond, video game fans will be treated to some truly promising movies and TV shows adapting modern classics like Uncharted, The Last of Us, and (my personal favorite) Metal Gear Solid. With so much in the works, now is the perfect time to lay it all out and go through what's set to be released in the very near future.
Mortal Kombat - April 23, 2021 (Completed)
Ever since the launch of the brutal Mortal Kombat trailer released earlier in 2021, fans of the long-running and controversial fighting game franchise have been excited to see how director Simon McQuoid is going to handle the video game adaptation. We've been burned in the past with some less-than-faithful versions of the Mortal Kombat story, but this R-rated take on the Midway series introduced in 1992 looks like it will have a lot of fun with the characters and situations, even if Johnny Cage is nowhere to be found.
Mortal Kombat, and all its bone-shattering action lands in theaters and on HBO Max (for 31 days through the Warner Bros. release model) April 23, 2021.
Resident Evil: Welcome To Raccoon City - November 24, 2021 (Filming)
There have already been seven Resident Evil movies since Paul W.S. Anderson and Milla Jovovich kicked off the film franchise in 2002. But just like the series of video games on which it was based, the movies lost their way over the years and become anything but the survival horror story fans fell in love with back in 1996, the time of the first game's release. That seems to be changing with the upcoming Resident Evil: Welcome to Raccoon City, which will serve as a more faithful adaptation of the first two entires in the iconic zombie horror video game series.
Resident Evil: Welcome to Raccoon City comes alive in theaters November 24, 2021. There are also two television adaptations in the works at Netflix, one being live-action and the other taking an anime route.
Uncharted - February 18, 2022 (Post-Production)
It seems like there has been a film adaptation of Uncharted in the works ever since Nathan Drake's first adventure on the PlayStation 3 back in 2007, but this time it's actually happening. With Tom Holland taking on the role of a younger Drake than was seen in the games and Mark Wahlberg portraying the adventurer's best friend and mentor Victor "Sully" Sullivan, the Sony Pictures film has put together a stellar cast.
There have been numerous Uncharted movie delays over the years, but the long-awaited adaptation of the beloved PlayStation exclusive adventure franchise will finally open in theaters February 18, 2022.
Sonic The Hedgehog 2 - April 8, 2022 (Filming)
Released in February 2020, Sonic the Hedgehog quickly ran up box office totals following its debut and became one of the most successful movies of the year. In fact, the big-screen adaptation of Sega's longtime mascot was so successful a sequel is already in the works. And it's not like we'll have to anxiously await the return of the blue hedgehog, as Sonic the Hedgehog 2 is already in production and already has a release date set.
Scheduled to be released theatrically April 8, 2022, Sonic the Hedgehog 2 will be returning quicker than anyone could have ever expected.
Super Mario Bros. Movie - 2022 (Filming)
Despite being the most recognizable franchise (and character) in all of video games, Super Mario Bros. doesn't really have much to speak of in film adaptation department aside from the abysmal 1993 disaster loosely based on the Nintendo franchise. That will all hopefully change at some point in the near future as Nintendo and Illumination Entertainment are teaming up for an animated movie based on the pop culture phenomenon. Not a whole lot is known about the Super Mario Bros. movie at this point in time, but there are some things the adaptation could learn from Sonic the Hedgehog.
The Super Mario Bros. movie is slated to be released theatrically at some point in 2022 though an exact date has yet to be revealed.
The Minecraft Movie - TBD (Pre-Production)
There has been talk of a Minecraft movie since at least 2014, at which point It's Always Sunny in Philadelphia co-creator Rob McElhenney was attached to direct and spearhead the adaptation of one of the most successful games of all time. In 2018, however, there was some bad news regarding the project when it was announced that McElhenney and Wonder Wonder scribe Jason Fuchs had left the project and that Warner Bros. was entertaining other ideas for the big-screen version of the open-world video game.
Originally slated for a May 2019 release, it was announced by EW that year that Warner Bros. was instead eyeing a March 4, 2022 release, though Deadline reported in October 2020 that the film has been removed from the release calendar entirely.
Borderlands - TBD (Filming)
The Borderlands movie, which is based on the popular dystopian yet colorful first-person shooter game franchise, seems to be one of the more promising upcoming video game movies considering everyone involved. Written by Chernobyl creator Craig Mazin and directed by the great Eli Roth, the Borderlands cast includes Kevin Hart, Cate Blanchett, Jamie Lee Curtis, and Jack Black all playing iconic characters from the franchise. The action comedy will follow the central cast as they form an unexpected alliance to track down a missing girl and save her from the dangers of the mysterious planet.
Production on Borderlands has officially kicked off in April 2021, though it is not yet known how long it will take to complete principal photography or when we can expect to see the movie
Detective Pikachu 2 - TBD (Pre-Production)
Detective Pikachu is honestly one of the best video game adaptations to ever be released with the main reason being that instead of trying (and failing) to adapt a storyline from a specific game, it is set within the world of Pokémon. This element, combined with the touching father-son story at the center of the movie, makes Detective Pikachu 2 a no-brainer. In January 2019, Variety reported that Oren Uziel, who worked on the Sonic the Hedgehog script would be writing the Pokémon followup, but there haven't been many updates since then.
The Detective Pikachu 2 situation became even murkier in March 2021 when Justice Smith, the star of the first installment told Inverse he didn't know if the movie was going to actually happen.
Five Nights At Freddy's - TBD (Pre-Production)
The Five Nights at Freddy's franchise, with its story about being trapped in a demented version of Chuck E Cheese, is one of the most terrifying games in the past decade and so it was only a matter of time before a film adaptation was put into production. Word began to circulate around 2017 when it was teased that Jason Blum and his Blumhouse Productions would be adapting the property. In 2018, the project picked up steam and it looked like we weren't far off from seeing a Five Nights at Freddy's movie in the near future.
The latest update regarding Five Nights at Freddy's came in late 2020 when Jason Blum said the production team was still ironing out the details of its complicated story.
Metal Gear Solid - TBD (Pre-Production)
The Metal Gear Solid movie is another video game adaptation that has long been in the works and highly anticipated by fans of the series started by Hideo Kojima more than 30 years ago. And while there have been rumors, starts and stops, and other issues over the years, the project picked up a lot of steam in late 2020 when it was announced that Oscar Isaac was cast as Solid Snake. And while we don't know how cardboard boxes will play into the upcoming movie, they have to be there, right?
Tomb Raider 2 - TBD (Pre-Production)
Even though the 2018 Tomb Raider reboot didn't break any records at the box office, it performed well enough to get a sequel of its own nearly 18 months after its release. First announced in September 2019, Tomb Raider 2 will see the return of Alicia Vikander reprising her role of Lara Croft. Production was initially set to get underway in 2020, but those plans were put on ice due to the COVID-19 pandemic. It was later revealed that Mischa Green had signed on to write and direct Tomb Raider 2.
Not to be outdone, Netflix is currently developing an anime Tomb Raider adaptation, which will be the first television series based on the classic action-adventure video game series.
The Division - TBD (Pre-Production)
There have been multiple Tom Clancy adaptations over the years (with more on the way), but none of the games based on the late author's work have been given the big-screen treatment. That will change with The Division, a 2016 video game set in New York City following a deadly viral outbreak that has crippled much of the United States. Starring Jessica Chastain and Jake Gyllenhaal, the movie has been in the works for some time now and has gone through multiple directors. As it stands, Rawson Marshall Thurber is set to direct the movie that will land on Netflix once completed.
Halo (TV Series) - 2022 (Filming)
The Halo TV show based on the uber-successful Microsoft first-person shooter has been in the works for a number of years and has gone from being a Showtime exclusive to finding a home on Paramount+ throughout its development and production. Set in the 26th century, the show will follow Master Chief (Pablo Schreiber) as he faces off against the alien threat Covenant to protect humanity from being wiped out. Halo is expected to debut on Paramount+ at some point in 2022.
The Last Of Us (TV Series) - TBD (Pre-Production)
First announced in early 2020, HBO's adaptation of The Last of Us will largely focus on the events of the first game in critically acclaimed and financially successful Naughty Dog franchise while also deviating from the path a little bit. Portraying the game's main characters, Joel and Ellie, will be portrayed by Pedro Pascal and Bella Ramsey, respectively, who both perviously appeared on Game of Thrones, though hopefully things end up better for them on The Last of Us.
The game's creator, Neil Druckmann, and Chernobyl's Craig Mazin will write and serve as executive producers on the show which is not slated to enter production until June 2022, per Collider.
Fallout (TV Series) - TBD (Pre-Production)
Jonathan Nolan and Lisa Joy, the team behind the HBO sci-fi series Westworld are teaming up once again for the Amazon Studios adaptation of Fallout, the long-running dystopian survival video game series that has a history going back to the 1990s. The games have primarily been set in the later years of the 21st Century and pick up decades after the world entered nuclear winter following a devastating global war. There is no word on when the show will enter production but Amazon did give the producers a series order.
These are all the video game movies and TV shows you can expect to see in 2021, 2021, and beyond. Remember, these releases can change with the drop of a controller, er hat, so make sure to check CinemaBlend's list of 2021 movie premiere dates for all the latest information.
Philip grew up in Louisiana (not New Orleans) before moving to St. Louis after graduating from Louisiana State University-Shreveport. When he's not writing about movies or television, Philip can be found being chased by his three kids, telling his dogs to stop yelling at the mailman, or yelling about professional wrestling to his wife. If the stars properly align, he will talk about For Love Of The Game being the best baseball movie of all time.
Your Daily Blend of Entertainment News
Thank you for signing up to CinemaBlend. You will receive a verification email shortly.
There was a problem. Please refresh the page and try again.