Call Of Duty: Infinite Warfare's Sales Are Way Less Than Expected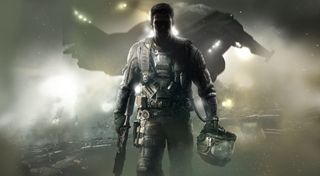 (Image credit: Activision)
Activision was likely banking on the brand name of Call of Duty carrying them through the holiday season, regardless of what the content of the game was. What they probably didn't bank on was that all of that hate from gamers would translate into sales being way less than they expected.
Gamespot is reporting that the physical sales of Call of Duty: Infinite Warfare was down by nearly 50% compared to Call of Duty: Black Ops 3, which released last year for the Xbox One, PS4 and PC, and had a multiplayer only release for the PS3 and the Xbox 360.
This data comes from various analysts who have estimated that the drop has been quite significant. Investor notes were also sent out indicating the drop, which is why Activision's stock was down from since mid-October. This was further corroborated when an NPD analyst confirmed to CNBC that the data showed a 51% year-over-year sales drop in physical sales between Call of Duty: Infinite Warfare, which released early last month, and Call of Duty: Black Ops 3, which released in November of 2015.
Activision was heading into November with the cards stacked cleanly against them. Their only ace up the sleeve was Call of Duty 4: Modern Warfare Remastered, which saw a number of people having to pre-order the $80 pack that came bundled with Call of Duty: Infinite Warfare. It was Activision's way of forcing sell-throughs of Call of Duty: Infinite Warfare, since people would have to buy the game in order to get their hands on what some call the greatest Call of Duty game out there (right next to Modern Warfare 2).
According to Gamespot, Activision was expecting sales to be down due to the fact that Infinite Warfare was going to be a "new sub-series" and that the Black Ops name carried brand weight with it. However, the drop in sales was so bad that they took a 9% drop over the last month in their stock price, and Gamespot reports that analysts weren't expecting that.
They're hoping the digital sales and microtransactions will make up for the decline in physical sales.
Let's do some real talk for a moment 3.3 million people let Activision know loud and clear that they did not intend to buy _Call of Duty: Infinite Warfare; _they did so through the downvoting the main debut trailer on YouTube and the subsequent trailers received 3.3 million downvotes. Consumers continued to voice their displeasure while Activision either ignored it or redirected the conversation by trying to squelch out the "haters".
However, 3.3 million people is a significant number. In fact -- and this is just some numerical comparisons for you and nothing correlated to hard statistics -- back in November of 2015 GameZone reported that Call of Duty: Black Ops 3 moved 6.65 million units in its first week. You have to find it funny that there was a 50% decline in physical year-over-year sales with Call of Duty: Infinite Warfare, which would conveniently put the sum total of that decline at... 3.3 million.
People can say that gamers are whiny and that there were just a lot of haters, but the numbers don't lie. People downvoted the trailer and said they weren't going to buy Call of Duty: Infinite Warfare, and the sales seem to reflect that in a fairly irrefutable way. That's not to mention that many of those downvotes translated into upvotes (and sales) for Battlefield 1, which EA released along with Titanfall 2 in order to cannibalize the FPS market and lower the market share of Activision's shooter. It appears as if EA's tactic worked like a charm, in addition to people becoming franchise fatigued on Call of Duty.
Staff Writer at CinemaBlend.
Your Daily Blend of Entertainment News
Thank you for signing up to CinemaBlend. You will receive a verification email shortly.
There was a problem. Please refresh the page and try again.