FIFA 19 Loot Boxes Removed In Belgium After Controversy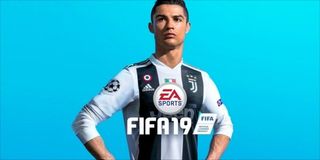 (Image credit: Electronic Arts)
Electronic Arts has finally come to terms with Belgium's laws and has announced that it will be removing the loot boxes from FIFA 19 after the Belgian gambling commission found this game, and other titles, in violation of current gambling laws.
According to ComicBook.com, Electronic Arts has walked back its once defiant attitude about not removing the loot boxes from FIFA 19 last year when Belgium required game publishers to relinquish support for loot boxes in various titles, including Overwatch and the 2K Sports games like NBA 2K after loot boxes were found to be in violation of regional gambling laws.
Companies would essentially need to comply with those regional laws and remove the loot boxes from their games, but not every company wanted to play ball. Electronic Arts was initially unfazed by the threat of legal prosecution by Belgian lawmakers, but after months of going back and forth with the country's authorities, Electronic Arts decided to finally relent.
In a letter to the community Electronic Arts stated that the changes would not be material in affecting its finances, but that players would still be able to participate in the Ultimate Team modes, just without the ability to purchase loot boxes with real money, stating...
So, just to clarify, what this means is that you'll still be able to access all of the standard features within FIFA 19, including the Ultimate Team packs, however, instead of using real world money to purchase the loot box packs, you'll only be able to purchase them using in-game virtual currency. No more real money purchases.
The gambling commission in Belgium and the Netherlands determined that loot boxes fueled by real-money purchases were the equivalent of playing roulette or gambling with a slot machine. In most countries, spending real money on a wager for a potential reward is oftentimes classified as gambling. In the United States this law has been in place since as far back as 1912. However, lawmakers leave it up to regional gambling commissions to determine what is and is not classified as "gambling." If the offense is serious enough then it may end up in court where fines or requisitions are doled out.
In this case, Belgium required publishers such as Blizzard Entertainment, 2K Games, Valve, and Electronic Arts to remove loot boxes from games such as Counter-Strike: Global Offensive and Dota 2, along with sports games like FIFA 19. The other publishers complied rather quickly, but EA attempted to fight off the mandate for as long as possible. Even with all of its money and publishing power, though, EA still had to bow down to the regional authorities after loot boxes were prohibited in Belgium.
Your Daily Blend of Entertainment News
Staff Writer at CinemaBlend.