Here's What Super Nintendo World May Look Like At Universal Studios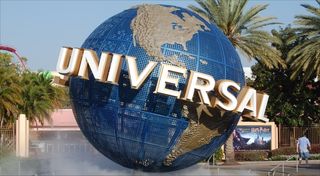 Nintendo and Universal recently revealed a partnership not too long ago. The partnership entailed opening up various Nintendo-themed parks at the Universal Studios locations located around the world. Well, we may have our first look at what the new Super Nintendo World might look at.
The image was posted up over on the official Twitter channels of various accounts from gaming and news media, including the host and executive producer of The Game Awards, Geoff Keighley.
The image is a piece of concept art for what Super Nintendo World will look like when it launches in 2020 in Tokyo, Japan. It will open up just ahead of the 2020 Olympic Games being held in Japan during that same period, so we can likely expect either a late spring or early summer opening.
The image itself showcases a variety of different locations for the theme park based around popular locations from within the Super Mario franchise. We get to see Peach's castle from Super Mario 64, which became oh-so-iconic after the game debuted on Nintendo's first major 3D home console (not including the Virtual Boy). We also see Bowser's castle in the back, from what appears to be the Paper Mario series. A towering collection of platforms with a yellow sewer tunnel leads to what looks like a something out of Super Mario 3D World from the Wii U.
There's also a small shop or access gateway based on a Toadstool design, along with some hints about possible locations and iconography from games on the SNES, N64, GameCube, Wii and Wii U. And given the 2020 release date, I wouldn't be surprised to see some sort of imagery or setups based on new games released on the Nintendo Switch.
The press release describes Super Nintendo World as being an expansive, multi-level theme park based on popular franchises and brands from Nintendo, including attractions and rides, interactive areas, gift shops, and eateries from concession stands and restaurants. All of the environments will be based around characters and games from Nintendo, and they reveal that development will likely exceed 50 billion yen.
This will be the first of three parks that will be available around the globe, including a park opening at Orlando, Florida and a park opening in Hollywood, California. The locations will give tourists and fans of Nintendo products alike an opportunity to dive into their favorite brands like never before.
This could definitely help raise Nintendo's stock portfolio and continue to expand their branding throughout the world as they take mobile gaming by storm, attempt to recapture the home console arena, and will soon dive into real-life themed park attractions.
If things work out well with the launch of the Nintendo Switch in early 2017, we could definitely see this helping boost the appeal of Super Nintendo World when the first park opens in Tokyo, Japan in 2020.
Staff Writer at CinemaBlend.