Metroid Prime 4 Development Is Being Restarted With Retro Studios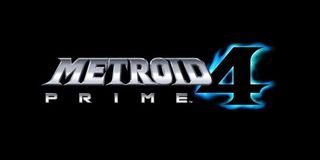 It's never a good thing to find out that a couple of years after a game has been announced that the development on said game is being restarted. That's what has happened with Metroid Prime 4, which was announced back in 2017 shortly after the release of the Nintendo Switch. However, recently Nintendo announced that development was being restarted with another developer at the helm. The good news, is that new developer is the same one that made the previous Metroid Prime games so good.
In a three minute video posted up over on the official Nintendo YouTube channel, head of development, Shinya Takahashi, gives gamers an update on the development status of Metroid Prime 4. He openly admits that after two years of development, the game does not meet the quality standards that Nintendo strives for, and that in light of this, the development is being restarted. This is because the company wants all of its published games to meet a certain standard. When Metroid Prime 4 failed to meet that standard, Nintendo felt it was time to restart development and have producer, Kensuke Tanabe, work hand-in-hand with the developer of the original Metroid Prime game, Retro Studios.
Yes, development is being restarted completely from scratch. This means that the game will not be released according to its original internal development schedule that Nintendo had laid out for the title, but will now be delayed until its complete or meets Nintendo's standard.
So then how long should we expect the game to cook in the developmental oven? Well, typically it takes anywhere between two and three years to develop a fully polished game built on an existing framework. If there is no existing framework then it means the developers have to utilize some research and development techniques to build a new framework, which in itself can take anywhere between several months to several years to complete.
In this case, Takahashi doesn't deep dive into the actual minutiae of Retro Studios' tactics for redesigning Metroid Prime 4 from the ground up. So we don't exactly know how much work they have to do. If it's a new engine? That's another three to five years in wait time. If it's reusing an existing engine? It's going to be about two years at a minimum.
Had things gone smoothly with the original development team, Metroid Prime 4 potentially could have seen a fall 2019 release, since it was announced back at E3 2017, and was likely in development just a little bit before that time.
Just last year it was being reported that Bandai Namco was involved with the development given the long history that Nintendo and Namco have with making games with one another, but apparently that all fell through. Now Namco is known for making some quality Nintendo products. The company helped produce the latest Super Smash Bros. outing, which ended up becoming one of the best selling games of 2018, and Namco was also involved with developing Pokken Tournament for the Wii U and Nintendo Switch as well.
Whatever happened with the development of Metroid Prime 4, it clearly was a problem for Nintendo. Hence, the company decided to adopt Shigeru Miyamoto's legendary motto for game design, which is: "A delayed game is eventually good, but a rushed game is forever bad".
Staff Writer at CinemaBlend.
Your Daily Blend of Entertainment News
Thank you for signing up to CinemaBlend. You will receive a verification email shortly.
There was a problem. Please refresh the page and try again.